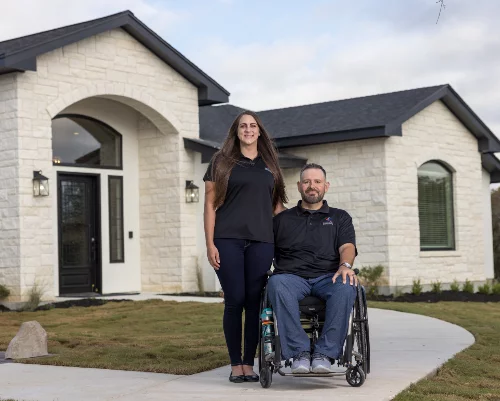 NWFA completes 60th R.I.S.E home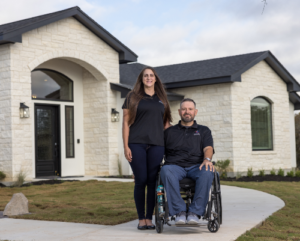 St. Louis, Miss.—The National Wood Flooring Association (NWFA) provided flooring for its 60th home in support of the Gary Sinise Foundation's RISE (Restoring Independence Supporting Empowerment) program. The RISE program builds custom, purpose-built smart homes for critically injured veterans and first responders. The home dedication for U.S. Army Staff Sergeant (Retd) Jason Tabansky took place Nov. 11 in San Antonio, Texas. According to the company, the flooring for the project was donated by NWFA member Mullican Flooring.
Staff Sergeant Tabansky enlisted in the military in December 2000 as a Chinook helicopter mechanic and was deployed to Kandahar and then to Taji, Iraq. In September 2015, he was paralyzed from the chest after a routine demonstration of a new Chinook helicopter in London, England.
"Through extensive physical therapy, Staff Sergeant Tabansky has regained control of his hands, which has helped him regain some independence," said NWFA president and CEO, Michael Martin. "His specially adapted smart home will also contribute to his continued recovery. We are honored to partner with Mullican Flooring to deliver beautiful wood floors for his new home."
In addition to the completion of the 60th home, NWFA said it is currently working with its members to purchase wood floors for 12 additional RISE homes in various stages of planning and construction. Currently, 143 NWFA member companies have donated product, logistics and installation services at locations across the United States, worth a total of more than $5.7 million, the company said. A list of all NWFA RISE participating companies can be found here.