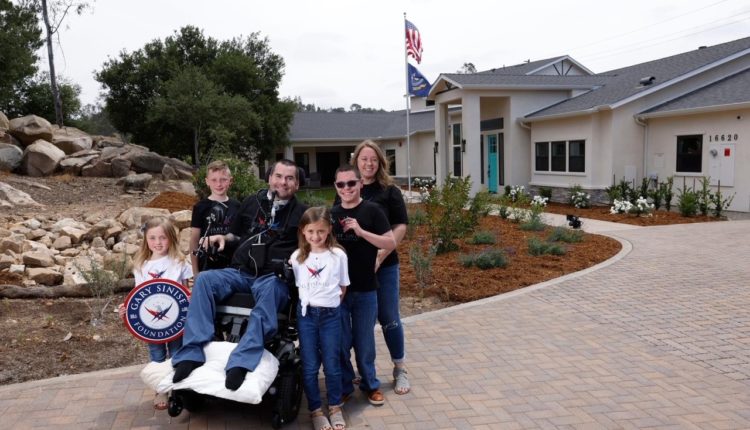 NWFA completes 56th R.I.S.E home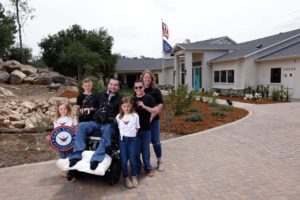 St. Louis, Mo. – The National Wood Flooring Association (NWFA) supplied floors for its 56thhome to support the Gary Sinise Foundation RISE (Restoring Independence Supporting Empowerment) program. The RISE program builds custom, custom smart homes for critically injured veterans and first responders.
The home dedication for US Navy's Senior Chief Petty Officer (retired), Kenton Stacy, took place May 21 in Poway, California. Floors for the project were donated by NWFA member, WD Flooring, and the installation was donated by NWFA member, West Coast Floors.
Senior Chief Petty Officer Stacy served as an explosives disposal technician. He was injured by an improvised explosive device (IED) in 2017 while stationed in Syria. The explosion resulted in the loss of both legs and both arms, as well as his left eye.
"Senior Chief Petty Officer Stacy joined the Navy shortly after marrying his high school sweetheart," said Michael Martin, NWFA president and chief executive officer. "Initially he planned to serve for four years before enrolling in college, but he loved both the military community and his job, so chose to continue his military career. He received numerous awards during his years of service, including a Purple Heart, a Bronze Star and three Navy Achievement medals. He was also named USO Sailor of the Year in 2010. We are honored to partner with WD Flooring and West Coast Flooring to provide beautiful wood floors for his new home. "
In addition to the 56 homes already completed, NWFA said it is working with its members to purchase wood floors for 14 additional RISE homes at various stages of planning and construction. To date, 142 NWFA member companies have donated product, logistics and installation services at locations across the United States, with a total value of more than $ 5.2 million, according to the NWFA.