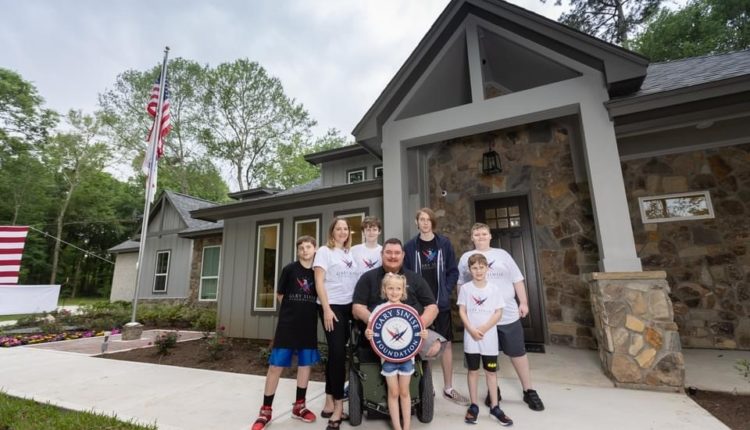 NWFA completes 55th R.I.S.E home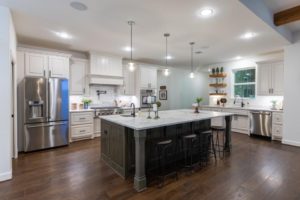 St. Louis, Missouri – The National Wood Flooring Association (NWFA) provided flooring for its 55th home to support the Gary Sinise Foundation RISE (Restoring Independence Supporting Empowerment) program, the company said. The RISE program builds custom, custom smart homes for critically injured veterans and first responders.
The company said the home dedication for US Army Staff Sergeant Jay Fondren took place April 29 in Houston, Texas. Floor covering for the project was donated by NWFA member, US OEM, the NWFA added.
Staff Sergeant Fondren joined the Army in January 2002. He was injured by a roadside bomb during his deployment to Iraq in 2004. The explosion resulted in the loss of both legs above the knee.
"When Staff Sergeant Fondren was first injured, his initial concerns were about his fellow service associates," said Michael Martin, NWFA president and CEO. But it soon became apparent that his own injuries were the most serious. After the attack, he was in a coma and flown to the Walter Reed Army Medical Center. Today, he partners with Camp Hope in Houston, a faith-based veteran residential treatment center, demonstrating his continued focus on serving others. We are honored to partner with the US OEM to provide flooring for his new home. "
In addition to the 55 homes already completed, NWFA is currently working with its members to find wood floors for 14 additional RISE homes at various stages of planning and construction, according to the NWFA. Currently, 141 NWFA member companies have donated product, logistics and installation services at locations across the United States, with a total value of more than $ 5.2 million, the company said.