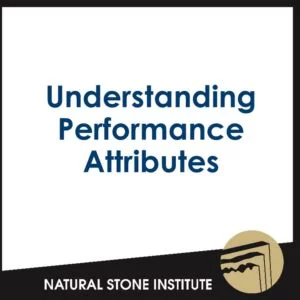 NSI introduces new CEU courses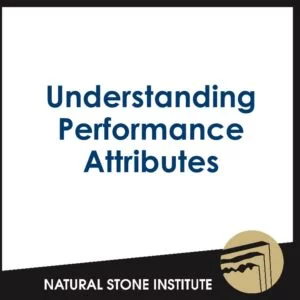 Oberlin, Ohio—The Natural Stone Institute (NSI) is introducing two new CEU courses on natural stone versus man-made materials in exterior and interior applications.
According to the company, both courses compare the versatility, performance characteristics and green building considerations for both natural stone and man-made materials. According to the organization, understanding these key points will prepare the participants with knowledge for design concepts, applications and educating customers.
"The material comparisons in these CEUs provide a side-by-side look at the different attributes and performance characteristics of both natural stone and man-made materials," said Daniel Wood, Natural Stone and Materials Consultant for Lurvey Supply and CEU Committee Chair. "This content will help the design community understand the differences between them and their carbon footprint and enable them to make more informed specification decisions."
Learning objectives include:
Define and explain characteristics to understand what can affect the performance of both natural stone and man-made materials.
Comparing and contrasting the attributes and installation possibilities of natural stone and man-made materials to understand the optimal choice of building material for project design and installation.
Discussing general green building considerations for these materials, including embodied energy, potentially harmful ingredients, and land effects.
Learn which innovative design trends can be fulfilled with natural stone, including biophilic design, complex geometries and textures to provide both creative and aesthetic opportunities.
According to the company, both courses are approved for AIA, IDCEC, LACES, and NKBA credit. These new courses are available for certified CEU speakers to download and present through the CEU Events dashboard.