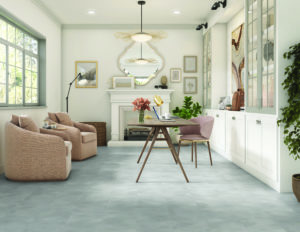 Novalis earns praise for quality, strong inventories
fNew things are just as important to flooring retailers in this post-COVID-19/supply chain-disrupted world than having a strong inventory position. Indeed, inventory is king these days and companies that can deliver the goods on time are preferred by dealers.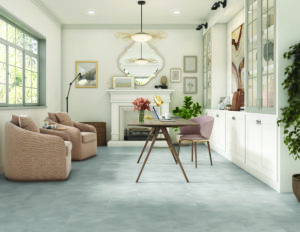 By that measure, Novalis has been a champion for flooring retailers according to a few of its dealer partners. But it doesn't stop there. These same retailers dubbed Novalis and its new collections for quality and versatility in both residential and commercial settings.
According to Tanner Burgess, owner of Owens Flooring & Interiors, which has two locations in North Carolina, one word best describes working with Novalis. "Quality," he said, "is what sets Novalis products apart. They have great products and I have not had a single complaint from a customer."
Novalis currently has four collections within its luxury vinyl star core NovaFloor brand: Maybree, Serenbe, Lyndon Plus and Dansbee, the latest. Retailers FCNews spoke with spoke highly of Serenbe, known for its flexibility and affordability. "Serenbe is one of our best-selling collections at a modest price and quality level," said Sheila LePlant, sales and marketing manager, Neil's Floor Covering, Minneapolis. "We like to have both the bonded and floating products because not all customers have situations that are conducive to the floating products."
LePlant also praised Lyndon Plus for its floating collection, which she says is a nice improvement.
Derek Kutz, project manager for Richardet Floor Covering, Perryville, Mo., said they've had success with Serenbe in both residential and commercial settings, and Lyndon in residential settings. "They have a good quality click system and everything is well milled," said Kutz. "We use Serenbe in classrooms because it has a great finish."
Cleaner, sharper appearance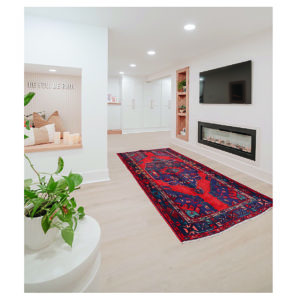 The wide variety of styles and colors to choose from in the Novalis collections also impressed retailers. "Overall, some of the cleaner maple looks are gone good in our market and more often than not it's the look that sells the product," said LePlant. "Novalis has a nice variety of warm vs. cool looks and clean vs. rustic looks and that was the best part of bringing the brand to "We have several customers looking to refresh their home with a new look that still complements their golden oak trim and cabinetry. Several Novalis products fit that niche."
According to Chad Schlosser, president, Schlosser Flooring, Minot, ND, these varied looks among Novalis' newer products are in trend of what people are looking for in the market. "Their lines are trending with rustic products to smooth surfaces and large format tiles. I also like some of their concrete tiles, which have worked well for us."
Schlosser referred to Serenbe and Maybree as collections "that never fail. The advantage they have is that they make slightly longer tiles with wider, thicker planks and a 20 mil wear layer, which we also like."
Invested in stock
While the look can sell the product, floor sellers can't sell the look if they don't have the stock. While all dealers have faced stock outages, product shortages and delays during the ongoing supply chain crisis, Novalis seems to have handled that issue quite well for its customers. "Every time we order, the product has always been in stock," said Burgess, who gave Novalis' service a "10 out of 10. Orders come quickly and with no delays."
Kutz said he normally gets deliveries every Tuesday and has never had to wait for a Novalis product. "They have stock somewhere in the country that we can get in a few days. That is a huge advantage these days."
Schlosser said Novalis was on more than 100,000 square feet of Serenbe the last time he checked. "They have a huge amount of product availability, and that's always been the best thing for us," he said.
In 2021, retailers including Neil's Floor Covering experienced their share of fear with transition list backorders; and yet they had few problems with Novalis accessories. "Novalis has made improvements to their moldings supply chains," LePlant said. "As a result, we encountered few problems. It's a great product line when we're short on time."