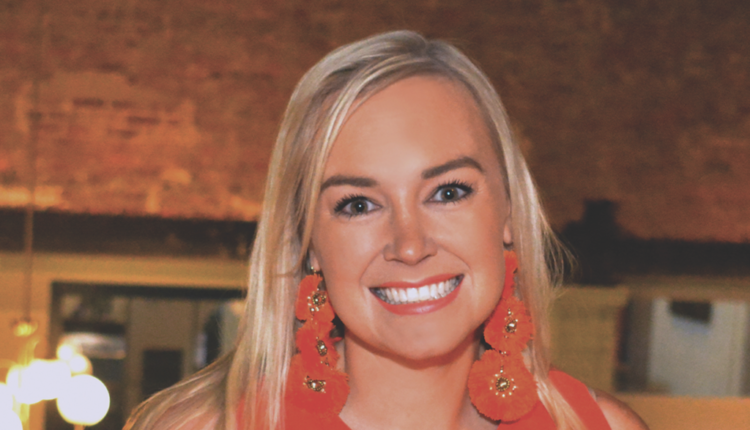 NovaFloor evolves to meet its customers' needs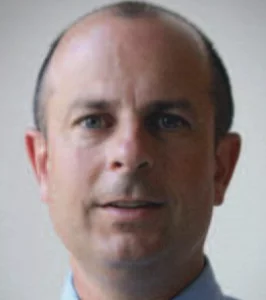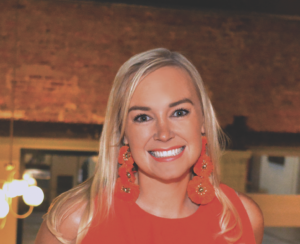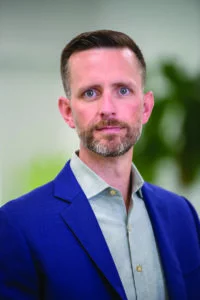 THEOver the past year, NovaFloor — Novalis' resilient retail brand — has undergone a complete makeover. From an updated product portfolio to new merchandising/advertising initiatives and a total digital overhaul, the new brand is ready to meet every customer need.
Megan Salzano Birch, FCNewsSenior Editor/Digital Director, spoke with NovaFloor's team, including Steve Ehrlich, vice president of sales and marketing; Nate Hohenstein, director of strategic accounts; and Kim Hill, director of marketing and creative design, to discuss the revamp.
---
Talk about the decision to fully update NovaFloor.
Hohenstein: Novalis has a very rich history in LVT. I think a lot of people in the industry know Novalis and NovaFloor, but we had a really good story to tell about the organization and the brand – our focus on sustainability and that everything we do is driven by the impact it has on our consumers and their lives, not just how it looks on the floor; combined with our history of innovation and our emphasis on style and design – we could never really have told that at the consumer level. We thought it was very important to involve the consumer. It was important for them to understand the "who" behind what the brand really is.
In addition, consumer demands on our distributors have changed as consumer knowledge of LVT has increased. And we had to change with it. The way our customers shop – our distributors as well as their retailers and the end user – has changed dramatically. And so we've made a lot of big investments.
What has been adapted to your product portfolio?
Hill: One of the biggest changes in our product portfolio is a brand new collection: Dansbee. Dansbee came into existence because we needed balance. Dansbee is lighter, brighter and more modern than any other collection in our portfolio. And while we already had these traditional, rustic, transitional and even economic styles in our portfolio – and they are beautiful – we really needed the lightness of Dansbee, the modern blond. In addition, we introduced Maybree in 2020. It has a larger size – we call that "estate" size – a premium finish and a very classic execution. So where Dansbee is incredibly modern and light, Maybree is that more luxurious, sophisticated look. Our entire portfolio is now also offered in a rigid core with a fixed cushion.
What do you want your customers to know about this new product portfolio and how it will meet their needs?
Hohenstein: All we want our dealers and distributors to know and understand is that NovaFloor stands by Novalis' core values ​​and founding principles: style, innovation, performance and sustainability.
We heard their feedback and we really looked at our portfolio. And not only have we adapted our portfolio, but we have also adapted our route to the market to best meet their needs. So there are a lot of tools and resources available on the NovaFloor website for the dealers to use. If they have a cell phone somewhere nearby, they are never without the means NovaFloor provides to sell our products to their consumers. And the other great thing is that our domestic portfolio is pretty much 100% stock.
Extend the benefits of your supply chain.
Hohenstein: We are very happy with the way we have adapted. We have domestic warehouses, so our wallets have never really sold out, even at the SKU level. Our customers don't have to wait 12 weeks to get their floor. It was really about working with our distributors to understand their demand for our products and make plans to make sure we brought in material to support their needs beyond what they had already planned for themselves. We really wanted to make sure that when a consumer walked up to a NovaFloor rack and saw a color and fell in love with it, they knew it was available. When I heard it was out of stock, that just wasn't an option for NovaFloor. In an already cumbersome process, we didn't want this to become another consumer pain point.
And you expect this to continue?
Ehrlich: Yes, of course. We check the supply from production to logistics costs and put it in our storage. So we are confident that since we rely only on ourselves and have all operational parts in order, we can continue this and also adapt and change. Because this won't be the last change – it could be logistics and raw materials and everything else that goes into the puzzle of getting it to the customer's home. So we are very confident that since we have it under control, we can maintain this 100% type fill rate for our distributors.
Have you also updated your in-store merchandising program?
Hill: For our customers who still want to go to a store and not shop virtually, we have upgraded our in-store merchandising. We have a Flooring Design Center which is a big, beautiful screen that we've made a few upgrades this year, improving some of the color and lighting. It was such a good piece that we didn't make any major changes to it. But we have also created waterfalls for all our collections.
Hohenstein: The Flooring Design Center was something we launched in 2019. It's a really great display; it houses all four of our major collections: Maybree, Serenbe, Lyndon Plus and Dansbee. 106 SKUs are included in that one-stop shop. But the falls were actually meant to focus on smaller-footprint stores that don't want a large display. We can give them access to NovaFloor without saying, "Here's our display. Like it or not." It goes back to meeting the consumer and the retailer with what they need, where they need it, when they need it.
What investments have you made in the digital world?
Hohenstein: In our virtual assets we have a new website that went live in 2021. We upgraded our visualizer with new software that allowed consumers to see our floor in real time in their space. We went through a complete overhaul of all photography, digital catalogs, digital flipbooks, tools our salespeople could use in the field – and we made sure everything was very mobile friendly. All these things together have really enabled us to meet our customers and consumers where they shop today, and that's mostly virtually. We believe that virtual is the new evolution of the market. As with most things, it took a little longer than the rest of the world for floors to become virtual, but I think we're getting there.
Hill: NovaFloor got a complete facelift in the past year, instead of just a little bit of Botox. In addition to the brand new website, we have developed a great sample program to make it very, very easy to get our samples into the hands of the end consumer. She can go online at any time and get up to five free samples, then get this beautifully tradeable box. We wanted to take the customer all the way through the shopping experience and let her enjoy it from the start.
We also did social media influencer campaigns. The pandemic has changed everything. It has changed where we work. It has changed how people spend their free time. It has changed our whole lives. And it has also changed marketing. If you're not a big player in social campaigns after the pandemic or if you don't have all your virtual assets looking their best and readily available, you're not going to be in the game. The update was a must do. And we saw that early on.
Hohenstein: Kim's team has done a fantastic job with our social media this year. It is the first year that we have entered the influencer world. Where inspiration used to be found in magazines or in walking shop environments, inspiration is now found in their social circles. And consumers are looking for people they want to be. We had some really nice influencers. I think it's really got us off to a good start in what we want our social presence to be, and we'll build on that in 2022.