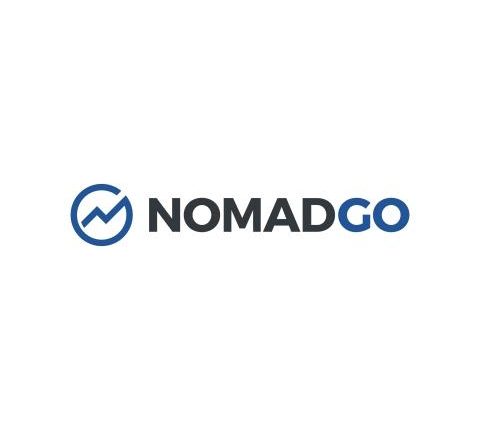 Nomad Go Announces Computer Vision Solution to Reduce Greenhouse Gas Emissions, Developed in Microsoft and Sony's Co-Innovation Lab
Solution turns static HVAC into on-demand systems that reduce energy costs in buildings by more than 30%
KIRKLAND, Washington, August 17, 2021–(BUSINESS WIRE)–Nomad Go today announced a new version of its dynamic HVAC solution utilizing the IMX500 intelligent vision sensor commercialized by Sony Semiconductor Solutions Corporation ("Sony") and Microsoft Azure AI. Developed with the support of the newly established Co-Innovation Lab from Microsoft and Sony, the solution aims to help the real estate industry reduce CO2 emissions and energy costs in buildings by more than 30%. The solution uses AI and computer vision to make buildings more sustainable while accelerating customer return on investment by reducing hardware and infrastructure costs.
Commercial buildings are good for 39% of global CO2 emissions. A major reason for this is that HVAC systems in buildings are controlled by fixed schedules rather than actual room occupancy. This results in long periods of heating, cooling and ventilating empty spaces and leads to unnecessary energy costs, reduced intrinsic value of buildings and wasted CO2 emissions.
"Nomad Go's edge AI solution combined with Sony's intelligent vision sensor IMX500 is expected to be an excellent match for the real estate industry's efforts to reduce greenhouse gas emissions while lowering energy costs," said Yuki Tsuji, Deputy General Manager, System Solution Business Development at Sony. "Our IMX500 helps reduce bandwidth and latency, enabling more responsive and cost-effective HVAC operations. We look forward to ushering in more meaningful business opportunities like this for our customers and development partners."
Nomad Go's new solution combines three essential elements needed to replace fixed HVAC schedules with a dynamic solution that heats, cools and ventilates spaces only when they are busy:
Noma Go's AI-Power HVAC uses edge computer vision to control any HVAC system on-demand based on live occupancy and provides a customizable dashboard to provide real-time controls and insights on usage, energy and CO2 savings.

Sony's IMX500 provides AI processing on the image sensor. This results in lower bandwidth usage and addresses end-user privacy by enabling metadata output rather than sending the image data itself to the cloud.

Microsoft Azure Cognitive Services provides a scalable and customizable computer vision service to enable large-scale, multi-building deployments of the Nomad Go solution.
Together, they enable any owner and operator to easily deploy a scalable solution throughout their building. While traditional video analytics systems require expensive video hardware and high bandwidth costs, this solution lowers costs in all areas to provide faster ROI.
"The Co-Innovation Lab experience is a highly effective way to conceive, design and deploy powerful edge AI solutions through an accelerated development process," said David Greschler, CEO and co-founder of Nomad Go, the computer vision systems company. "Our latest implementation for commercial and multi-family buildings quantifies how our AI edge computer vision platform has helped reduce carbon emissions and energy costs by more than 30%. In addition, with direct access to resources and guidance from Sony and Microsoft through the lab program, we saw more than 50% reduction in initial costs compared to traditional AI edge solutions available on the market."
"With Microsoft Azure AI capabilities embedded in Sony's intelligent vision sensor, Noma Go will be able to provide its customers with a solution that will significantly reduce CO2 emissions from commercial buildings," said Rashmi Misra, head of AI, mixed reality and silicon operations development, Microsoft. "By leveraging these advanced imaging and sensing technologies for high-speed edge AI processing, Nomad Go's customers will be able to manage their HVAC systems much more efficiently and sustainably."
Noma Go developed this version of its solution as part of: Microsoft and Sony's Co-Innovation Lab Program. The lab, created as part of Sony and Microsoft's wider partnership, provides independent software vendors (ISVs), developers and enterprise customers with the tools, knowledge and global resources they need to create new smart camera solutions. Through his work in the lab, Nomad Go benefited from free technical and technical support to speed up solution conception, development, prototype and test in a short period of time, working closely with Microsoft and Sony experts.
For more information about the joint solution, visit www.nomadgo.ai/blog/innovationlab. For more information about the Co-Innovation Lab, please visit: https://www.microsoftiotinsiderlabs.com/500 or see Microsoft's and Sony's recent blog posts.
About Nomad Go
With Noma Go AI, businesses can understand and improve the real world like never before. With our turnkey computer vision solution delivered to the edge, companies across all industries can unlock actionable knowledge about any physical environment to make spaces healthier, more sustainable and more energy efficient. www.nomadgo.ai
Check out the source version at businesswire.com: https://www.businesswire.com/news/home/20210817005090/en/
Contacts
Janice Bedsole
janice@bedsoleandcompany.com
781-789-6108