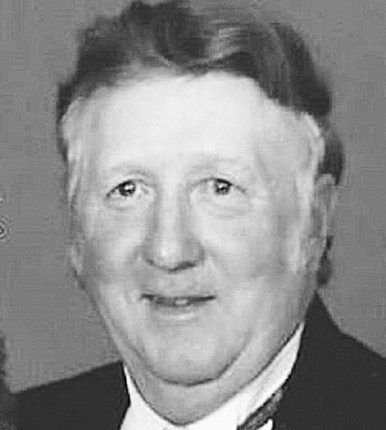 NICHOLAS WAGNER JR. | The County Press
NICHOLAS WAGNER, JR., 88, of Dryden, Michigan, died on Friday, May 14, 2021 at the McLaren Flint Region Medical Center of Flint, MI. Nicholas Wagner, Jr. was born on May 1, 1933 in Royal Oak, MI. He is the son of the late Nicholas and the late Mary (Nehmer) Wagner, Sr. He grew up in Royal Oak and was a graduate of Royal Oak Dondero High School, Class of 1951. Nick served in the United States Army during the Korean War. He married Patricia Catherine Daley on March 4, 1960 in Capac, Michigan. Pat died on Saturday morning, May 15, 2021, within 24 hours of Nick's death. Nick and Pat have lived in the Dryden area on the family farm since their marriage.
Nick was a plumber for John E. Green Plumbing Co. in Royal Oak and spent years working in commercial construction in the Detroit metropolis. After retirement, Nick enjoyed helping out at the family's Centennial Farm; and running the grandchildren around the farm on the "Gator". He enjoys hunting (moose and bears) and fishing (especially fishing trips to Canada). Sundays were special because Nick baked piles of pancakes for the whole family at their house. He was a member of the Dryden Vets Group.
Nick is survived by his son, Allen (Linda) Wagner from Dryden, MI; daughter-in-law, Claudia Larson from Waterford, MI; sister, Phyllis Letson from Royal Oak, MI; sister-in-law, Nancy Wagner from Dryden, M; brother-in-law, Ray Norton of Howell; grandchildren, Brian (Sara) Larson, Mike (Rebecca) Larson), Ashley Wagner, Allison Wagner, Mercedes West, Andy (Jennifer) Wagner; several great-grandchildren; and many nieces, nephews and nieces and nephews. Pat and Nick were preceded in death by sons, James Larson and Craig Wagner, Sr.; grandson, Craig Wagner, Jr .; sisters and brothers and in-laws, Joan (Charles) Willwerth, Shirley (Wagner) VanBuskirk, Josephine (Wagner) Massimilla, Blanche (Wagner) Kozlowski, Marie (Wagner) Norton and John Wagner.
A funeral service for Pat and Nick was held Friday, May 21, 2021 at noon on Mt. Pleasant Cemetery, South Mulholland St., Dryden, MI. Reverend Ron Rouse, pastor of the Attica United Methodist Church. Their burial immediately followed at Mt. Pleasant cemetery, Dryden. The family was available for visiting hours from 2 – 5 pm and 6 pm to 8 pm on Thursday, May 20, 2021 and from 10 am – 11 am on Friday, May 21, 2021 at Muir Brothers Funeral Home Of Imlay City, 225 N. Main Street, Imlay City , MI. Friends gathered in the southern part of Mt. Pleasant Cemetery, Dryden a little before noon for funeral services. Make sure to sign our online registry book at muirbrothersfh.com to share your memories and condolences with the Wagner families.
Muir Brothers Funeral Home – Imlay City
Our family has served yours for generations
810-724-8285