Nextracker supplying Silicon Ranch with 1.5 GW of single-axis trackers
Silicon Ranch executed a supply agreement with the manufacturer Nextracker to provide 1.5 GW of its single-axis tracker structures for a portfolio of projects through 2024.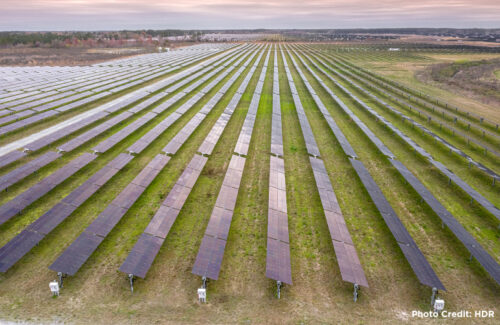 The agreement expands domestic offerings of single-axis trackers – secures U.S. products using U.S. steel supplies, supports job creation, reduces the environmental footprint of the supply chain and reduces logistics risks.
"Despite severe disruption to global supply chains and other pressures facing the solar industry, Silicon Ranch remains committed to maintaining our 100% track record of successful project delivery," said Reagan Farr, co-founder and CEO of Silicon Ranch. "This agreement with Nextracker not only helps us deliver on our promises to our customers, but also enables us to decarbonise our supply chain and support additional investment in US manufacturing. We have grown our business through the power of partnerships and we are excited to expand our relationship with Nexttracker as we accelerate our growth strategy in the US."
Both companies recently announced additional commitments to increase domestic production and reduce the carbon footprint of production. In April, Silicon Ranch entered into a supply agreement with First Solar 4 GW thin-film solar panels. In the past two months, Nextracker has commissioned new manufacturing facilities in Texas and Arizona.
"We are so impressed with Silicon Ranch's differentiated development model, which exemplifies community engagement and win-win solutions for ranching and agriculture to take advantage of solar energy, not just financial investors selling power," said Dan Shugar, founder and CEO of Nexttracker. "We listened to Silicon Ranch's needs and adapted our products to add more value to their applications. Linking their demand to more domestic steel and production capacity results in more jobs with cleaner steel and optimized logistics."
News release from Silicon Ranch Corporation