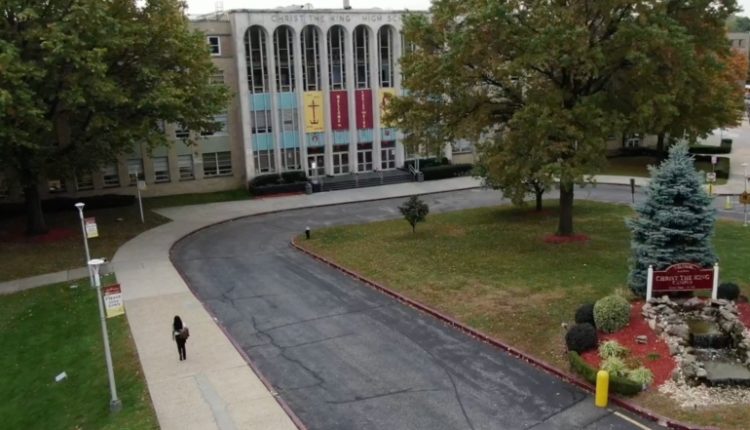 New York Catholic high school soon home to 1.53-MW community solar project
The Christ the King High School campus in Queens, New York will soon be powered by 1.53-MW of solar photovoltaics thanks to funding from Green Stream Holdings. The project was announced after a partnership with the state solar program.
"We are honored to have the opportunity to partner with New York State on such an important and impactful initiative," said James DiPrima, CEO of Green Stream. "This accomplishes so many things at once in terms of benefits to the school, the community and ultimately the planet, in line with the advent of an unprecedented proliferation of such programs. We are pleased to provide shareholders with an additional revenue stream, in addition to a rapidly growing increase in opportunities for Green Stream in the Tri-State area and beyond."
Christ the King High School is an independent, coeducational Catholic high school with a four-year preparatory curriculum. Located in Middle Village, Queens, Christ the King School attracts students from all areas. The school is accredited by the New York State Board of Regents and the Middle States Association of Colleges and Secondary Schools.
"Community solar is benefiting from many of the trends driving a low-carbon transition, including increasing consumer environmental awareness and a regulatory landscape that facilitates the decentralization of the energy market to improve overall reliability,"
said DiPrima.
Community solar programs in New York allow utilities to reduce their electricity costs by subscribing to a solar project in their community and virtually offsetting their bills with renewable energy. It also allows owners of large properties to generate income by hosting a communal solar project on their roof, parking lot or open space.
News item from Green Stream Finance