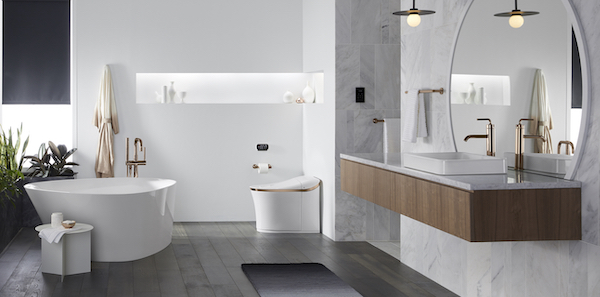 New Kohler Distribution Partnerships for 2022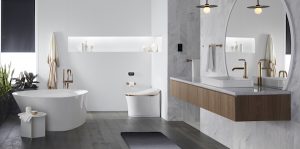 Kohler has introduced two new Canadian distribution partnerships effective January 1, 2022. Wolseley Canada across the country and Andrew Sheret Ltd. in Western Canada, Kohler will add bathroom and kitchen products to their inventory.
Through the partnership with Wolseley, Kohler Canada will expand their national reach with their Kohler, Sterling, Kallista and Hytec brands through Wolseley Canada's national network of more than 220 locations.
"Canada is an important market for Kohler's plumbing business, we see this as an excellent opportunity to expand our offerings in North America and are excited to partner with the Wolseley Canada team," said Christopher Bell, VP and General Manager from Kohler Kitchen & Bad Canada.
Through the agreement with Andrew Sheret Ltd. Kohler kitchen and bathroom products will be added to the distributor's wholesale, retail and e-commerce divisions.
Headquartered in Victoria, BC Andrew Sheret has a total of 31 branches and 25 Splashes Bath & Kitchen retail showrooms in BC, Alberta and Saskatchewan.
Last year, EMCO Corp., a national wholesaler of plumbing and HVAC products, opened Ontario's first Kohler Signature Store in Toronto.
Advertisement