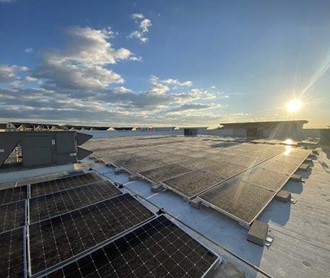 New Columbia Solar completes 1-MW solar project for mixed-use commercial development in Washington, D.C.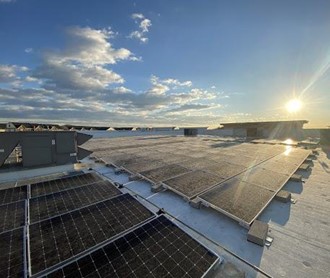 New Columbia Solar and Trammell Crow Company, one of the nation's largest commercial real estate developers and investors, announced that their 1,029.24 kW system has achieved Authorization to Operate (ATO) from PEPCO. The two companies teamed up to add a solar installation to The Shops at Dakota Crossing, a neighborhood that combines hundreds of row houses with a "Main Street"-style shopping center.
"We are excited to partner with such an exemplary developer and inspirational leader in commercial real estate," said Mike Healy, CEO of New Columbia Solar. "This solar panel is a great example of sustainable development – bringing together economic opportunity and commitment to clean energy in a different corner of the country's capital."
Trammell Crow Company has defined a comprehensive approach to sustainability and with the installation of solar energy, New Columbia Solar has supported the company's sustainability efforts. The project helped Dakota Crossing stores achieve LEED certification, reduce greenhouse gas emissions and facilitate the energy benchmarking process.
In addition to providing clean energy, the installation of this solar panel included a $100,000 warranty extension provided by Fortis Warranty for the roofs at no cost to Trammell Crow Company. New Columbia Solar and Trammell Crow Company expect this project to be the first of many through their commercial partnership for district solar projects.
News from New Columbia Solar