New Belgium adds 446-kW solar array to NC brewery roof
New Belgian brewing today announced the completion of a major solar installation project at its Asheville, North Carolina, brewery — the latest in a long line of investments that began in 2014 when the company completed construction on its LEED Platinum Certified brewery complex. The new 446 kW solar project, installed by Renu Energy Solutions, occupies the facility's 114,000 square foot roof.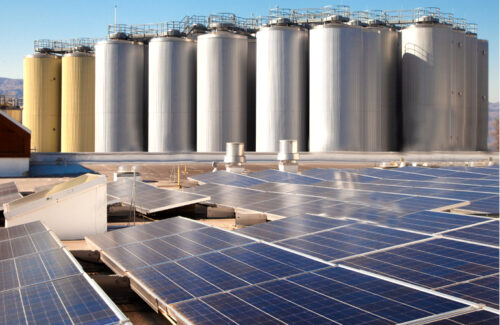 The solar installation builds on other major investments at the Asheville brewery in New Belgium over the past two years – including a new canning line added in 2020 and 10 additional tanks to expand the barrel's capacity just completed this spring. were installed – enabling the creation of 50 new jobs in New Belgium Asheville. Additionally, New Belgium has donated more than $1.4 million to 200 North Carolina nonprofits since 2005, thanks to the company's longstanding commitment to give away $1 per barrel of beer sold.
"The climate crisis is hurting all of our colleagues, our communities and our customers here in Asheville and across the country — not to mention threatening the future of beer itself," said Katie Wallace, director of environmental and social impact at New Belgium Brewing . "Renewable energy is an economic driver for businesses like ours, and for residents who need well-paying jobs and clean air and water."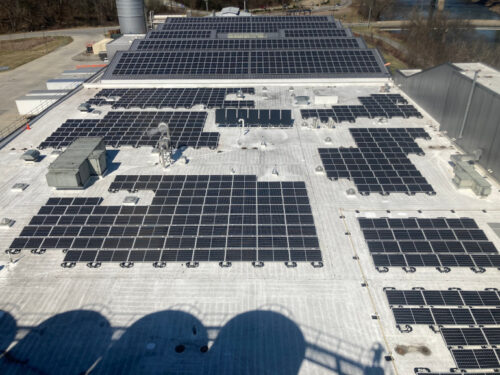 The new Asheville solar facility more than doubles the solar energy New Belgium previously provided to both breweries, building on the company's first rooftop solar initiative at its original Fort Collins brewery in 2010. New Belgium began three decades ago on its climate action journey, as part of the company's founding principles, established in 1991. Most recently, New Belgium's flagship Fat Tire became America's first certified carbon neutral beer in 2020, while the company committed itself to making the entire company carbon neutral by 2030. The company has completed the entirety of its carbon neutral business blueprint drinksustainable.com†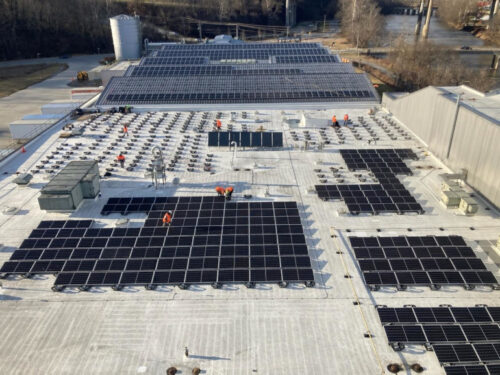 In 2014, New Belgium opened the LEED certified brewery in Asheville. Solar panels were installed atop the liquid center when the brewery was built, with plans to add an additional array later on top of the brewhouse and production facility.
"We are honored to be New Belgium Brewing's installation partner for their spectacular solar project in Asheville," said Jay Radcliffe, CEO of Renu Energy Solutions. "With our shared commitment to the Asheville community, our partnership with New Belgium demonstrates building renewable energy directly within a community, bringing clean energy production closest to where energy is consumed."
News from New Belgium