New 600-MW solar panel plant in Panama will supply US customers by Q4 2022
Universal Solar Americaa provider of procurement and development services to major commercial and utility companies in the United States, plans to open a 600 MW solar panel assembly facility in Panama to supply the US market. Solar Energy World spoke with Universal Solar CEO and founder John Bereckis about the new plant, which has already signed agreements for 400 MW of its capacity and is negotiating an additional 175 MW.
"The prospect of tariffs on other Asian countries has left the supply chain in turmoil, despite the two-year hiatus by the Biden administration. [on AD/CVD]. Modules from Central America will provide US developers with a much-needed alternative," he said.
Bereckis said setting up in Panama was a "no brainer" because everything going to US ports on the east coast already has to go through the Panama Canal. Universal Solar's 200,000-square-foot facility is located in the Colon Logistics Park at the Colón container terminal. It is located in a free trade zone, where goods can be imported and exported without any taxes or duties or declaration. The US has a free trade agreement with Panama since 2012.
Equipment for the factory is to be installed in early October and up to 50 employees will be hired. Universal Solar expects the first delivery of modules in the fourth quarter of 2022.
The site will initially have one 600 MW line, but Bereckis said demand is already enough to start a second 600 MW line as early as Q1 2023. Universal Solar can build two more buildings of similar size at the terminal that can eventually support 5 buildings. GW of the annual production of solar panels.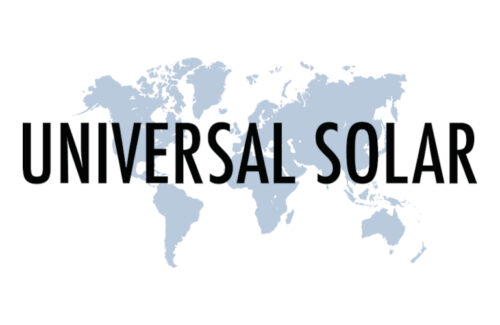 The lines will immediately be able to produce panels from 350 to 545 W. That's why Universal Solar goes after all market customers – residential, commercial and utility scale. The site supports highly efficient mono-PERC module lines and Universal Solar offers a linear power warranty of 25 to 30 years and a warranty on materials and workmanship of 12 to 15 years.
The company will initially use exterior panel technology, but will eventually move to its own models.
"Just for the simple time frame, we borrow technology to get started," Bereckis said. "We are in the process of getting our own technology, and if all goes well by the end of this year, the technology will be 100% ours. We will obviously use technology that is already in the industry, we will not reinvent the wheel."
Bereckis also said Universal Solar is looking for a raw wafer supplier and partnering with a company to make its own solar cells as the cell market is so "volatile" right now.
A grand opening for the Panamanian facility will be held later this year.