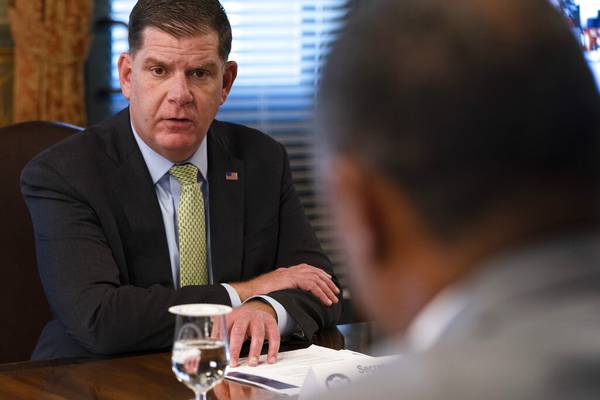 Nevada getting $4 million for apprenticeship programs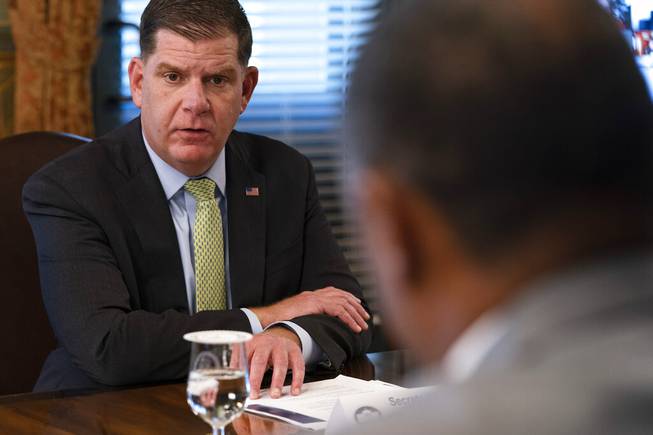 Jacquelyn Martin / AP
Tuesday 22 June 2021 | 3:32 pm
Nevada will receive nearly $4 million from the federal Department of Labor as part of $130 million earmarked for workforce development across the country.
The grant to develop apprenticeship programs was announced at a meeting that included Labor Secretary Marty Walsh and Governor Steve Sisolak. The participants emphasized the need for skilled workers.
"When you learn how to hang drywall, when you learn how to become a carpenter or an electrician or a plumber, boy, those are the skills that last forever and they're so much needed," Sisolak said.
The money was allocated to the Governor's Office of Workforce Development and is separate from billions of dollars in federal coronavirus relief funds earmarked for Nevada. Fourteen other states received funding under the measure.
"A job is just not a salary," Sisolak said. "A job is dignity. A job is something that people have that allows them to look at themselves a little differently."
Other participants in today's meeting included representatives from the City of Las Vegas, the College of Southern Nevada and the Nevada System of Higher Education. They said that in high school they wanted more focus on classes like retail and home economics and more diversity in apprenticeships.
Walsh said a focus on college education has steered people away from skilled labor jobs when both are important.
"We've spent a lot of time over the past 20 years talking about going to college… That's still important," Walsh said. "But we have a lot of young people who graduate with degrees and don't know what to do with that degree, and then when I go to a manufacturer or talk to the craftsmen… there's a potential shortage of workers. "
Sisolak said there may be misconceptions among some high school students about the salaries associated with skilled labor jobs.
"When you learn the value of being a carpenter or an electrician or a cook or whatever, you're talking about good jobs. I mean, these are careers. These are not minimum wage jobs," Sisolak said. "Someone will say, 'I don't want to be a plumber. I don't want to make nine dollars an hour.' I'm like, 'Are you kidding me? You have no idea how much plumbers make.'"
Walsh's visit was part of a nationwide tour to gain support for the American Jobs Plan, an omnibus infrastructure package held behind the scenes in Washington, DC.
Walsh, who called the legislation "transformative for the U.S. economy," said that while discussions on a possible bipartisan compromise on the plan were still ongoing, their nature is constantly changing.
"We play the ball across the field. I think that's the best way to describe it, and it keeps moving forward," said Walsh.
His visit was the second by a Biden administration cabinet minister in as many weeks.
On June 10, Secretary of Energy Jennifer Granholm visited the state to tout the potential clean energy investments of the US bailout plan.