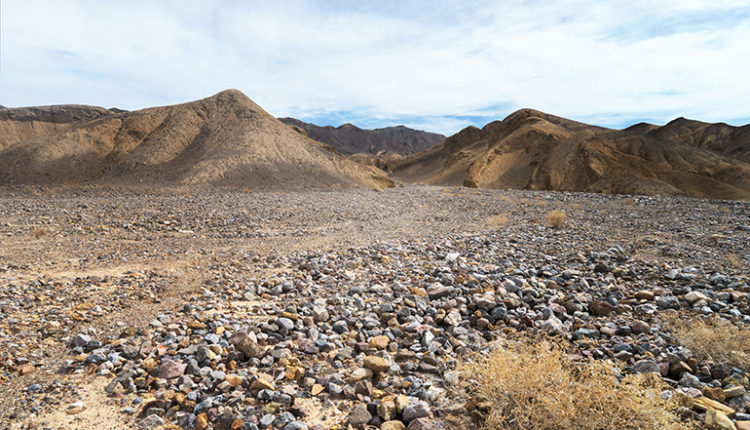 Neutralizing foundation risks builds solar success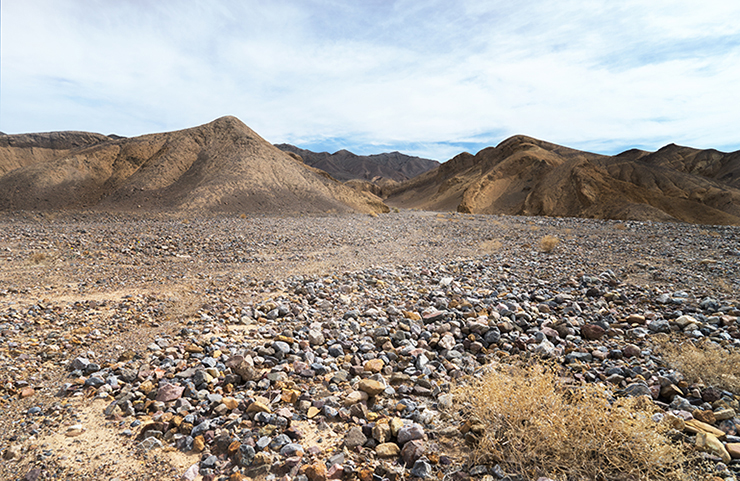 EPCs and developers agree: Managing risk is the cornerstone of any successful project.
Whether it's component supply, installation variables, or labor shortages, the unexpected can blow up timelines and budgets, eroding margins and threatening PV profitability.
Take for example a fictitious EPC we're calling "Enlightened Power." This integrated utility leader prides itself on guiding asset owners toward the right decisions for the strongest financial returns. But it's rarely possible to have all of the site details up front; utility solar project experience and successful track records alone can't eradicate every issue.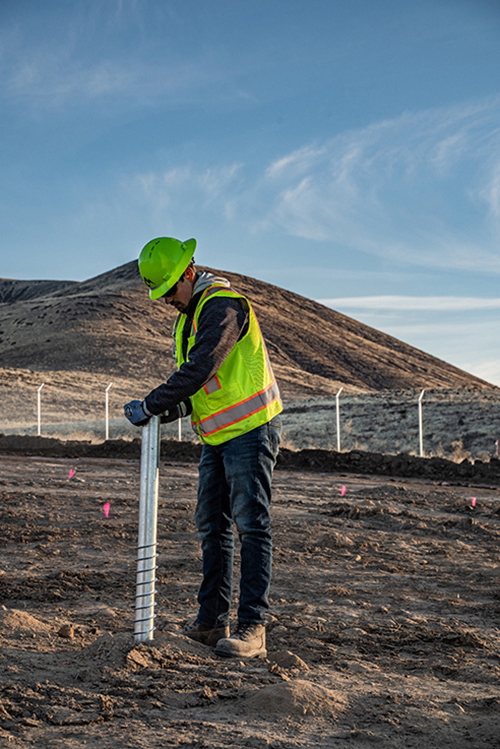 Instead, Enlightened Power pencils out a project plan that erases as much risk as possible from the start. One way to do this is to use smart project feasibility software like SIFT to quickly model configurations, optimize component selection, and run project IRR scenarios to maximize returns from the start.
It's also critical to assess subterranean issues to pinpoint the right foundation options. But developers and EPCs often choose a foundation before selecting a racking partner, sometimes even before completing the required extensive geotechnical assessments.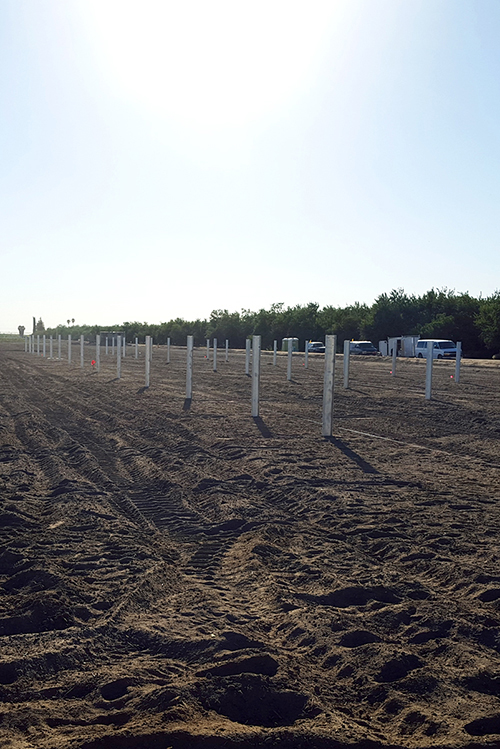 Terrasmart's unique integration smooths execution
To help Enlightened Power navigate the foundation risk/reward, Terrasmart experts combine their engineering and PV construction expertise to assess options across varying conditions. Terrasmart brings together 600 solar experts who have delivered a combined installed capacity of more than 19 GWs across 4,600 projects. With two of its four legacy businesses — RBI Solar and the former TerraSmart — having a wealth of ground screw and drive pile experience, our foundation experts advise on the cost-benefit between pile systems and ground screws.
Uniquely integrated into one singular racking and eBOS partner, the new Terrasmart provides an objective perspective on costs and advantages inherent in both piles and ground screws.
ground screw:
Demand higher up-front material and construction costs
Eliminate all refusals
Minimize land grading and slash other civil expenses
Can be paired with adaptable racking designed for flexible land use
Deliver reliable returns from unreliable sites
Pile systems:
Standard option for cost-effective PV
Quick and reliable to deploy from a material and construction standpoint
Can result in refusals in rugged or sloped terrain or in unpredictable conditions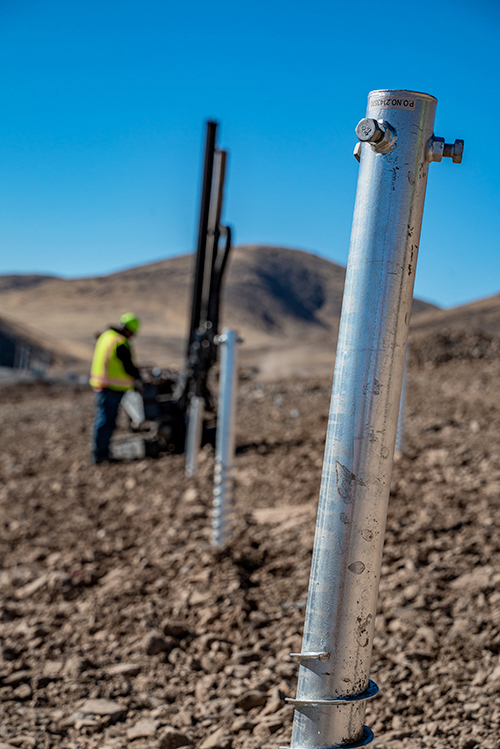 Finding a path around refusals
One central risk Enlightened Power considers when selecting a PV foundation is land refusals. A refusal occurs when the pile doesn't advance 12 inches over 30 seconds or takes more than five minutes to install. Refusals require additional time, resources, and materials to mitigate, shredding budgets and delaying project schedules.
Initial ground screw prices are 26 percent higher than pile systems. But screws can be deployed faster, with 40 percent more installed each day than piles. A key bonus: Ground screws do not require refusal remediation.
When refusal costs are factored in, remediation adds an additional $250 per foundation to the initial $68 per unit install price for a standard drill-and-drive installation. Refusals also require more deployment time at the rate of 50 units per day. Scenarios that allow for a "cut and drill" remediation add $75 per pile and 100 foundations per day to the schedule.

Real-world examples inform smart foundation choices
In a recent exercise to help Enlightened Power devise the right plan, Terrasmart's engineers compared two 10-MW sites to better understand the cost and schedule implications of refusals. One site featured limited slopes and soft soil while the other presented a more rugged, rocky profile with high refusal risks. For both sites, they compared component material costs, installation costs, and time using either piles or ground screws. Then they assessed the cost and schedule impact of remediating piles on a site with 50 percent refusals. The goal was to identify a break-even point within that environment above which ground screws would deliver better results.
Admittedly, 50 percent refusals are not the norm. The question then becomes: At what refusal percentage do ground screws outperform piles? And what are the implications for costs and schedules? The Terrasmart team defined break-even points for both cost and installation time to determine an acceptable rate of refusal; the outcome was remarkable.
REFUSAL IMPACT ON INSTALLATION COST
From an installation cost standpoint, a 29 percent refusal rate makes a site a good ground-screw candidate. Any increase above this $400,000 break-even point — the cost for ground screw installation — would contribute to budget overruns.

REFUSAL IMPACT ON SCHEDULE
Refusals slow projects down. In this scenario, both the pile and the ground screw systems require 26 days for installation, assuming a refusal rate of up to 7 percent. Each additional 15 percent of pile refusals, however, adds another day to the schedule.
Understanding that every site is different, projects with 20-30 percent refusal rate require geotesting and engineering expertise to ensure you have the best solution for your project.
For more details on this analysis, please refer to our whitepaper here

No matter the site, Terrasmart delivers the right foundation
As a true partner for success, Terrasmart is the only provider on the market to offer both ground-screw and driven-pile foundations. Through careful objective analysis of each site's underground profile, we can deploy our deep experience across various types of foundations. Leverage our efficient solutions to optimize projects across all site conditions. We're in this alongside EPCs to maximize ROI, minimize risks and costs, and determine the best path to project success.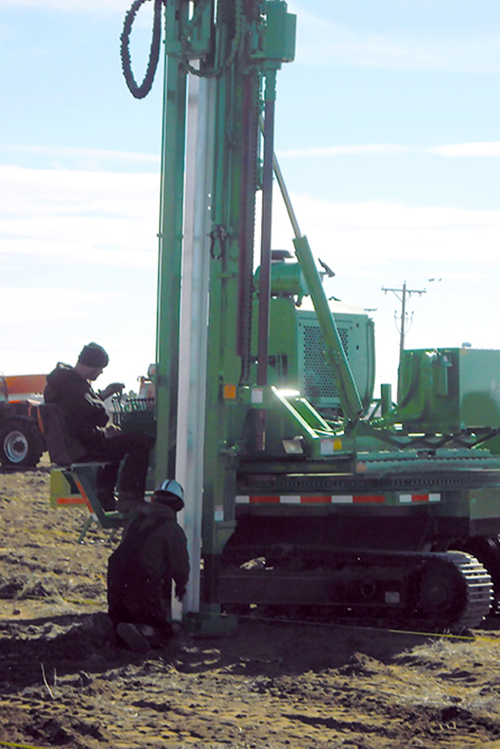 Sponsored Content by Terrasmart