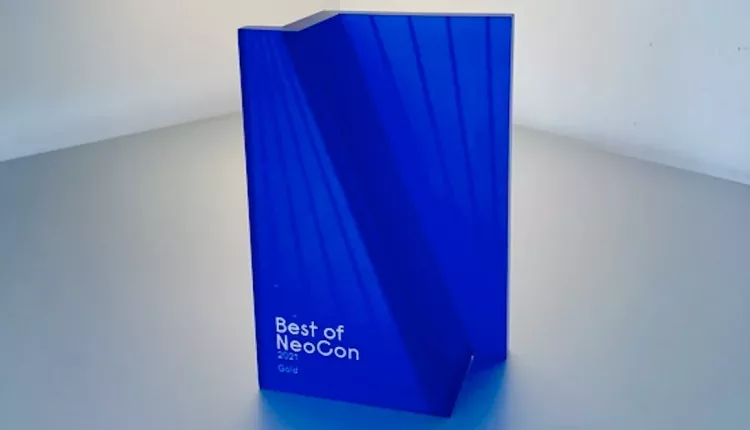 NeoCon 2021 announces 'Best of' jury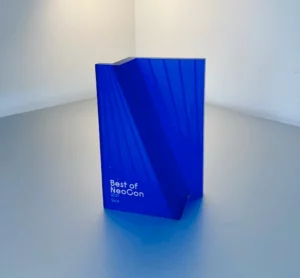 Chicago—After an extensive nomination process, a jury of interior designers, architects, facility managers, procurement professionals, design consultants and corporate clients has been carefully selected to judge the NeoCon 2021 Best of NeoCon competition.
The 2021 jury will bring together industry leaders from top firms and companies such as HOK, Amazon and Perkins & Will, with expertise ranging from commercial, healthcare, education and technology sectors. With approximately half returning and half new entrants, the jury will be tasked with selecting the best of the best from 58 product categories across industries. According to the organizers of the show, early indicators point to a record number of entries with an increase of more than 20% from previous years.
"As a founding member, I have led the Best of NeoCon competition for the entire 31 years of the program," said Eileen McMorrow, director of the Best of NeoCon competition. "The 2021 edition builds on the competition's rich tradition of community and product excellence. By partnering with theMART, we have expanded the judging panel and broadened the submission categories to reflect the latest trends and shifts in the commercial interiors industry."
Veteran judge and senior workplace strategist at Amazon, Khoo Koss, added: "Being a judge for Best of NeoCon gives you unparalleled access to the latest products and innovations in the commercial design world. Hearing the why and how is just as important as seeing of the product or solution itself. This is also an opportunity to provide valuable feedback and hear from others with diverse expertise and backgrounds within the judging team. I firmly believe that shared feedback can really elevate the industry."
In the days leading up to the show, the Best of NeoCon judges will split into teams and visit all participating showrooms and booths to conduct thorough product evaluations before deliberating and making their final decisions. Participating exhibitors will have the opportunity to showcase products made in the past 18 months to this group of highly vetted industry professionals.
Winners will be announced on-site during a special live awards ceremony on the first day of NeoCon, Monday, October 4, at theMART. The event will also be streamed live. Dynamic industry veteran and publisher/editor-in-chief of office insightBob Beck will be the master of ceremonies for this year's official awards ceremony and will announce the winners in each category.
New this year: winners will receive a physical Best of NeoCon Award. The translucent blue sculptural object was conceived by award-winning design firm and NeoCon partner, Maiarelli Studio, and produced by the materials specialists at NeoCon exhibitor 3form.
Judge Mackenzie McCulloch, director of design/interiors at HOK, commented: "I have always found the material aspect of what we do as designers very fascinating, and I am excited to hear manufacturers speak in depth about their product development process. NeoCon is so important because it serves as a 'watering hole' for many to collect and experience firsthand products that would otherwise be inaccessible."
For the full list of 2021 Best of NeoCon judges and for more information on Best of NeoCon entries, visit here.
Entries from now through September 2 are $700, with a final round of submissions through September 9 for $775.