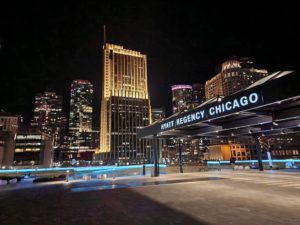 NAFCD convention draws strong attendance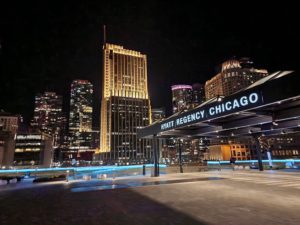 Chicago—The North American Association of Floor Covering Distributors (NAFCD) was once again here this week with the North American Building Material Distribution Association (NBMDA) for its annual convention. The event not only marked the return to the Windy City since 2016, but also marked a return to normal attendance.
"We are back where we were in 2019, before the pandemic," said Kevin Gammonley, executive vice president of NAFCD. FCNews. "We are also seeing strong participation from new exhibitors."
Of the more than 200 tabletop vendors attending the event, about 40 are here for the first time. "We are excited to bring many of North America's key distributors and suppliers together at the 2022 convention," said Gammonley. "The event has grown to levels not seen since 2019. There is a pent-up demand to reconnect after the pandemic years and our members are ready to gather, learn and develop the partnerships that will take their business to the next level."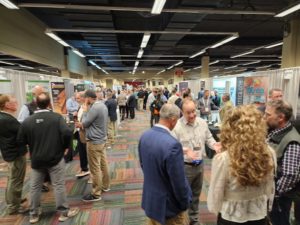 In addition to the overcrowded exhibition space, the convention also featured powerful guest speakers and industry experts. One of the highlights of the opening day was an informative presentation by Conor Lokar, economist at ITR Economics. During his speech, Lokar gave an encouraging outlook for the commercial construction industry, despite the impact record high inflation has had on the housing market and the US economy in general.
"The bottom will not fall out of your company next year; you just need to adjust your expectations," Lokar told those in attendance. "The macroeconomics will be slower in 2023 because we're at the tail end of the business cycle – things are slowing down. The good news is we're on fire on the commercial side, but not the residential side of the business. We are sailing back to normal."
Speakers take center stage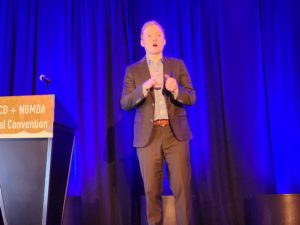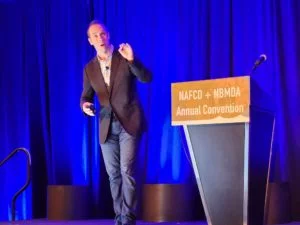 (For more information on the NAFCD convention, check out the November 7/14 edition) FCNews.)