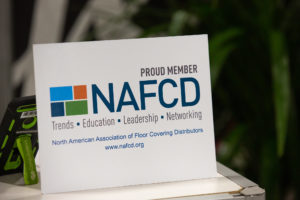 NAFCD acknowledges 2022 education supporters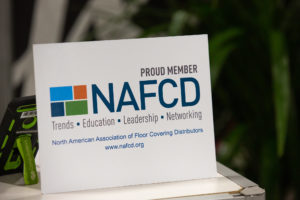 Chicago—The North American Association of Floor Covering Distributors (NAFCD) has recognized members for their support of floor distribution education in 2022.
"The commitment of these members gives NAFCD the opportunity to uphold its mission and provide flooring professionals with cost-effective training tools," said Kevin Gammonley, executive vice president of NAFCD. "As the distribution channel continues to evolve, NAFCD is consistent in delivering comprehensive education, research, best practices and timely updates. This would not have been possible without the continued generosity of our educational supporters."
Supporting members of the education system include:
Metroflor Corporation
Norwalk, Kon.
Shaw Floors
Dalton
Sika Corporation
Lyndhurst, New Jersey
Tarkett
Solon, Ohio
USG
Chicago, ill.
The NAFCD Education Supporter Program provides funding to subsidize the distribution channel's ever-changing needs for learning resources. Thanks to the above members, NAFCD claims to be continuously able to provide modern, cost-effective and dynamic solutions to the industry as a whole. Since the beginning of 2022, NAFCD has hosted live webinars, delivered a large number of industry-focused reports, and hosted a conference designed exclusively for distribution professionals.