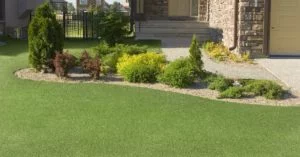 MSI introduces new EverGrass Turf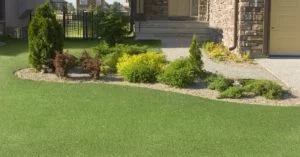 Orange, California – MSI introduced a new line of artificial grass with the EverGrass Turf series. According to the company, the worry-free turf has the look and texture of natural grass with shades of green that require no maintenance or water, backed by an industry-leading Lifetime Limited Residential Warranty.
With its versatility, EverGrass Turf can be used both indoors and out, making it the perfect turf alternative for a picturesque front yard, back patio, pool, game room, pet room and many other settings. With its BioLuxe technology, EverGrass grass has a rapid drainage system that resists the build-up of liquids and antimicrobials incorporated into the grass to fight against odor, bacteria and microbes, providing a maintenance-free grass that is safe for children and pets, according to the company.
"We are expanding our hardscape offering with the addition of turf," said Sam Kim, senior VP of national product at MSI. "With today's water shortages, we believe this will help consumers beautify their yards while complying with current restrictive turf regulations. Our new turf offers the latest in synthetic turf technology, with the most realistic looks , highly demanded antimicrobial and rapid drainage features, best-in-class warranty, backed by MSI's industry-leading value and fill rates."
The EverGrass Turf Collection is available in four sizes and variations, including Emerald Green Turf 76 ounce (15 ft. x 40 mm.), Emerald Green Turf 110 ounce (15 ft. x 45 mm.), Viridian Turf 91 ounce (15 ft. x 45 mm.) and Putting Green Turf 78 ounces (15 ft. x 16 mm.). In addition, MSI has a full line of installation accessories for EverGrass.