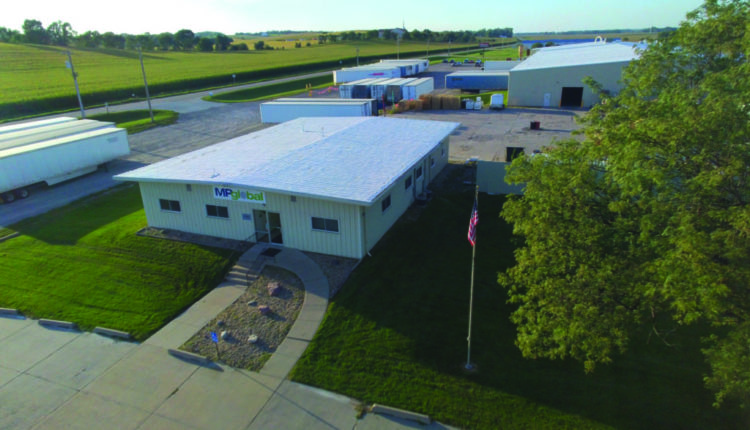 MP Global on the cusp of a milestone anniversary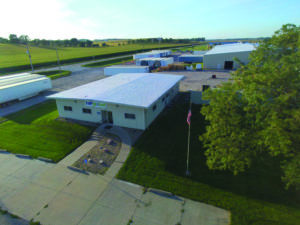 By Reginald Tucker Psupplying retailers, distributors and end users with their underlayment needs for a quarter of a century. That is the milestone that MP Global is on track to reach as the calendar shifts to 2022.
"I started MP Global in 1997, and at that time I had one employee: me," said Al Collison, president and founder of the Norfolk, Neb. established company. "We started out making carpet padding, but we knew we could make different things with the equipment we had."
As MP Global grew and evolved, so did its product offering. The company struck gold with an innovative laminate flooring underlayment system in the mid-1990s, just as the emerging category was gaining popularity in the US market.
"There was a lot of excitement around laminate flooring back then, but it had some shortcomings," Collison recalls. "It made that 'click-clack' sound when you walked in heels on it, and it was sensitive to water. In response, we developed a product called QuietWalk, which not only dampened the sound, but if water was present, it would absorb like a sponge. It literally disappears through the fibers of the subfloor over time, preventing moisture damage to the product or subfloor."
Quiet Walk was officially launched in late 1999 and by 2004 it was the best-selling laminate underlayment in the US according to Collison. He estimates that in its heyday, the company sold more than 400 million feet of the product annually. "More than twenty years later, QuietWalk is not only our flagship product, but it is still the dominant upgrade laminate underlayment sold today."
That pioneering spirit of innovation continues today as it adapts its technologies to other emerging hard surface categories, including WPC, SPC and wood/rigid core hybrids. "We offer QuietWalk LV for floating WPC and SPC products, and we have another product, QuietWalk Plus, that works well in adhesive applications," said Collison.
Then there's Aqua Layer, a 2021 introduction that reflects the wildly popular waterproof trend. How it works: The subfloor draws harmful water away from the surface/finish of the wood floorboard. The fibers of the underlayment quickly attack and wick away moisture, slowly dissipating it where it can evaporate and escape. In lab tests, Aqua Layer dispersed up to five times its weight in moisture, the company said.
"We rolled out Aqua Layer earlier this year, but we were at a standstill because of COVID-19," Collison said. "But we're going to showcase the product on Surfaces next year."
Domestic advantages:
Small-town values; thinking on a global scale. That's the thinking behind MP Global's manufacturing philosophy and the way they serve customers. Given all the different challenges associated with the supply chain issues in the ports, domestic manufacturers seem to have the upper hand.
"We make the product in the middle of the US," said Deanna Summers, marketing specialist and account manager. "We can ship to both coasts and we have enough capacity to serve our customers."
MP Global is also environmentally conscious in its approach to manufacturing. The company said it recycles about 800 tons of textile/carpet waste per month into fibers to make many of its underlayment products. Current capacity is approximately 10 million feet per month. "Over 90% of our products are made from recycled materials," said Collison.