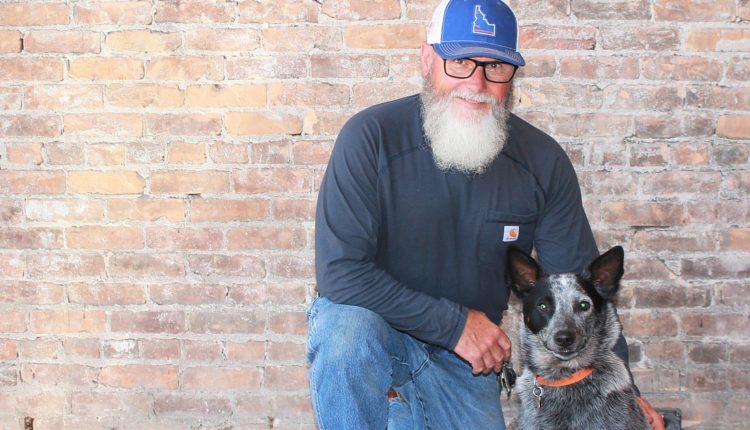 Mountaintop Plumbing comes to town
When Mike and Terisa Dunson visited Bonners Ferry in 2020 to see her father, little did they know it would be a life-changing trip.
"He had dementia," Mike Dunson said, adding that they wanted to see him "while still remembering his daughter." What they found was that their in-laws needed more help than they had previously indicated.
It wasn't long before the Dunsons decided to move to Bonners Ferry. In fact, when they returned to Boise, it only took a few weeks to put their house on the market, complete a few current jobs and close their business, and make the move happen.
Once here, Mike Dunson didn't hesitate to start the same business as in Boise: Mountaintop Plumbing. The company may be new to Bonners Ferry, but Dunson is not new to the company. He has been running it since 2004 and has been working as a plumber since 1987.
His brother-in-law brought him into the business fearing that Dunson would not earn enough money to care for his sister, encouraging and guiding him along the way.
"[One day he] took me to a residential road, and there were houses and cars and trees and he asked 'what do you see?'" Dunson laughed when he remembered. "And I laughed and said, 'I don't know, there's a truck and a house.' He said, 'Each of these houses has plumbing. You don't have to be greedy, just do your job and people will call you.'"
"[That] made sense to me and so I just applied that to my business model and I said if I do my job and I do it the right way, [I won't] worry about work," he said.
Dunson knows he's a newbie in town.
"[I have] no name recognition, but I am committed to the community," he said. "[We] go to Mountain Springs Church and we are always actively looking to participate in the community," he said. "We didn't come here to change anything, we like it the way it is."
He stressed that he is more interested in doing home repair work.
"My preference is for small jobs, helping homeowners," he said. "I'm semi-retired, I'm not looking for a huge empire, just help where I can."
It's a job he takes seriously, Dunson said. "I see people in very crisis-oriented moments and so it's my responsibility to put them at ease, find the problem and not magnify their problems."
He sees it as his job to 'give them peace of mind'.
He also finds it important to be honest with his customers. "If I can't help something, I'll refer them to someone else," he said. "Honesty is a key, loyalty is a key. I thrive on repeat business and I pride myself on personal referrals."
You may have seen him in town in his truck with his faithful companion Chase, a blue heeler. "Chase usually rides with me unless it's too hot or way too cold."
When not at work, Dunson enjoys riding his motorcycle and in the yard. "I am an avid motorcyclist, so I do a lot of cross country travel. I like driving and camping," he said. "And when I'm not driving, I'm working in the garden."
If you are interested in Mountaintop Plumbing's services, please call 208-267-1386, where you will likely be met by Dunson's "beautiful bride, Terisa." She's going to help me in the office," he said with a smile.