Mountain View Solar donates solar portfolio to offset 100% of nonprofit's energy use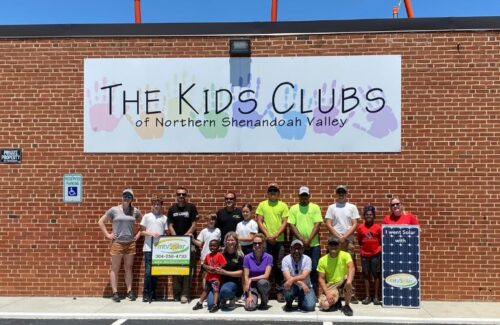 Mountain View Solar (mtvSolar) recently installed a free rooftop array for the Kids Clubs in the Northern Shenandoah Valley as part of the company's Community Giveback program. The company installed a 6.71 kW project on the roof for the first time in 2020. With the additional installation of 22.91 kW this year, solar energy is now expected to cover 100% of the facility's energy needs.
"We are proud to help an organization that is making such a huge impact on the Winchester community," said Mike McKechnie, founder and CEO of Mountain View Solar. "Our installation in 2020 was just the beginning and we are so happy to complete this project to help the Kids Clubs reduce their energy costs."
Northern Shenandoah Valley's kids' clubs offer after-school programs and summer camps for elementary through high school kids. Many of the children who attend the Kids Clubs live below the poverty line.
"This has been a long-time dream of ours and it's exciting to complete this project," said Sarah Bradley, director of development and marketing for the Northern Shenandoah Valley Kids Clubs. "It also gives us a great opportunity to involve the children in lessons about renewable energy and solar energy. We look forward to using the savings we will receive as a learning tool."
Mountain View Solar's Community Giveback Program operates on an "Install One, Get One" model where every time a homeowner or business converts to solar energy, they can donate one or more panels for free to a participating nonprofit. The Community Giveback Program supports nonprofits that want to demonstrate clean energy and lower their operating costs. Mountain View Solar, along with other nonprofits, will continue the Community Giveback program this summer.
"The funds saved for the Kids Clubs will allow them to provide more services to the children," said Winchester Mayor John David Smith Jr. "The City of Winchester recently amended our zoning plans so that we can allow more permitted solar power on buildings and that is an achievement of which I am very proud."
News from Mountain View Solar