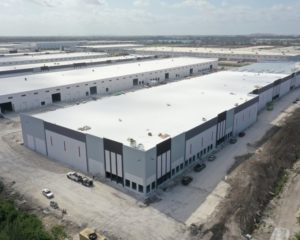 Mosaic Companies expands U.S. distribution presence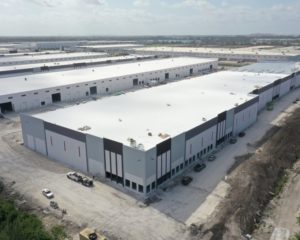 Miami, Fla.- Mosaic Companies, a natural stone, slab and tile manufacturer and distributor, said it plans to open a new state-of-the-art warehouse and distribution center here. The new hub is expected to be fully operational by the end of fall 2022.
The company, located in the Countyline Corporate Park in Hialeah, Florida, said the new facility will nearly double the footprint of its East Coast warehouse and support all of Mosaic Companies' brands, including Walker Zanger, Opustone, Surfaces and Anthology Tile.
Designed and built to optimize storage capacity, inbound and outbound freight, and overall logistics efficiency, the site will also house a brand new Anthology Tile showroom and company headquarters, according to the company. In recent months, Mosaic Companies said it has hired for many positions, expanding its accounting, finance, design, supply chain, operations and logistics teams.
"We knew that to grow the business and better support our customers, dealers and distributors, we couldn't rely on a series of small, brand-focused warehouses in multiple locations," said Keith Denny, president of Mosaic Companies. "We had to go big and modernize our logistics infrastructure on site."
According to the company, the new warehouse is memorable not only in terms of size, but also in terms of environmental responsibility. All lights and HVAC equipment used in the facility will be the most energy efficient on the market, according to the company. All forklifts are brand new and electric, which take advantage of Florida's electrical grid and reduce the company's carbon footprint.
Once open, the company said the new distribution center will be fully integrated with the company's logistics network and help the organization streamline operations on both the East and West coasts.