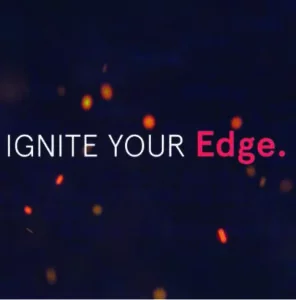 Mohawk's Edge Summit puts education front and center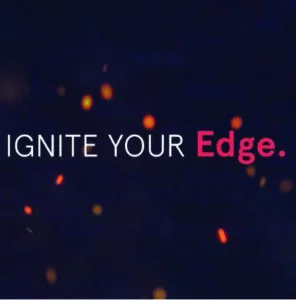 In the wake of the COVID-19 pandemic, consumer buying habits have changed significantly. The retailers that understand and adapt to these changes are the ones who are successful today and will continue to be successful in the future. Mohawk understands this, which is why the company is offering an extensive array of educational opportunities at the highly anticipated Edge Summit in Nashville in mid-December.
Edge Summit offers 500 of the top floor sellers in the country the opportunity to take valuable lessons home with you. "After COVID-19, enrichment for retailers has never been more important, especially through peer-to-peer learning," said Kelli Widdifield, senior vice president of marketing. "The world has changed so much in recent years. It's no longer about being the best flooring seller. It's about being a best-in-class retailer, period."
After Mohawk not only survived but thrived over the years, he found that his customers have stories to tell, lessons learned about how to run a better business. To that end, Mohawk wanted to build an Edge Summit education curriculum based on this and other feedback from its retail partners.
Every educational path is based on peer-to-peer discussions. The best part: There won't be a Mohawk manager or employee in the room. "Edge Summit gives our retail partners the opportunity to network and learn from their peers," said Widdifield. "This is some of the most valuable information that can be provided. It's invaluable to hear how your colleagues are solving their local business challenges, along with successful tips and tactics that will bring them success."
That feedback was very clear as retailers are looking for real-time, relevant business training opportunities to help them run their businesses better, rather than sessions focused on Mohawk-focused initiatives. "They want to hear from outside vendors, experts in their field, to deliver the most relevant training on fashion trends, social media and reach today's consumers," Widdifield said. "So that's exactly what we're going to give them."
There is a heavy emphasis on digital marketing because of the aforementioned shift in today's consumer. Consumers expect a simplified shopping experience that starts online. Mohawk wants to make sure its partners are prepared with everything they need from a digital standpoint to successfully position their business. Providing a seamless shopping journey is no longer an option.
"After listening to our customers earlier this summer and receiving insightful feedback from our Edge Advisory Council members, we are confident that our sessions and training workshops with top opinion leaders, innovators and technology experts will empower participants kickstart their specialized retail trade. companies for the coming year," said Widdifield.
Eye on installation
Since installation is still a challenge for many retailers, Mohawk has partnered with CFI to provide valuable tips. "Installation is still an issue for many retailers," explains Widdifield. "That's why we partnered with the CFI, a first for Edge Summit, to help retailers address the challenges they may have in terms of installation, labor and training. Manufacturers, retailers and CFI installers are all stakeholders in delivering the total end product to the consumer's home. We cannot continue to work in silos. We need to work together to resolve these issues, and I look forward to seeing CFI share their honest insights and new initiatives with the industry."
Chris McKee, president of CFI, will be on hand with Dave Garden, executive director of education, to deliver education lessons aimed at the store owner on how to turn the installation crisis on its head.
Mohawk works closely with CFI by providing resources and scholarships. It also participates in the TISE installation contest which will conclude on Surfaces on January 31, 2023.
The educational offer is divided per track/focus, including:
The future of retail
Digital driving
Operational Excellence
Trends, Marketing & Inspiration
Here's a sneak peek of each track:
The future of retail
Building a better consumer experience. Rethink both your online and in-store strategies to better connect with modern consumers who are increasingly prioritizing their buying experience. This session is based on Synchrony Financial's groundbreaking major purchase journey research, which highlights consumer trends around major purchases.
Digital driving
Rediscover your digital marketing strategy. In this session, store owners discuss how reinventing a digital strategy can improve and streamline the personal buying journey from in-store to installation.
Successful digital transformation. Learn how successful retailers have transformed their stores and gain insight into what it takes to create a premium digital experience, including: the tech retailers who really need it; how to get employees to adopt new processes; and driving efficiency throughout the operation.
Optimize the digital experience with Omnify. Learn how to connect the online and shopping experience, as well as the impact of new technology on floor sales. Mohawk executives will share the advanced feature and capability roadmap for Omnify, along with guidance on how to use these features to increase traffic to your site and generate leads in your market.
Operational Excellence
Edge 2.0: the evolution of Edge. Mohawk sales and marketing leaders reveal exciting updates to Edge for 2023, as they share their perspectives on the classes and takeaways from the past three years that helped shape the program's next phase.
Being brilliant in the basics. In this keynote, Bob Phibbs, The Retail Doctor, outlines the surprisingly simple yet mostly overlooked insight that will help you not only increase your profitability, but reinvent your business as a whole.
Understanding consumer finance trends in a post-pandemic environment. Get an up-to-date view of consumer confidence trends in spending and payment preferences in a post-pandemic environment. Learn how new products through Synchrony can connect with customers in a contactless yet personal way, while increasing customer understanding of the importance of consumer finance to build sales.
Finding and retaining quality employees. This session provides answers to one of the biggest challenges retailers face today: recruiting and retaining employees in a highly competitive job market. Leading retailers will share ideas and tactics that have worked in their stores.
Trends, Marketing & Inspiration
Selling fashionable floors: more than function. Successful retailers will discuss and demonstrate how to position floors as a fashion accessory for the home.
The home design trends impacting your business. Patti Carpenter, the founder of Carpenter and Company and an award-winning creative director in globally produced home furnishings, will help you capitalize on the interior design trends that will shape your business in the coming year, including how Gen Z consumers are reshaping shopping patterns.