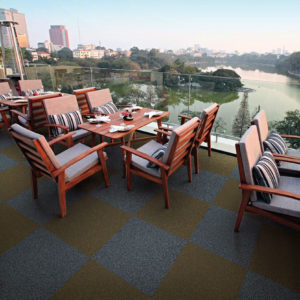 Mohawk to acquire Foss Floors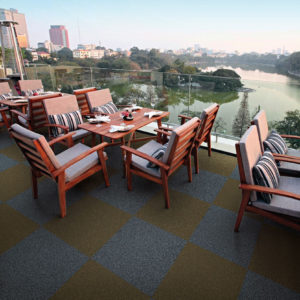 Calhoun, Georgia.— Mohawk Industries has agreed to purchase Foss Floors, a Georgia-based manufacturer known for its expertise in nonwoven, needle punch technology used in products ranging from peel-and-stick carpet tiles to synthetic turf. The deal is expected to close in the third quarter, after which Foss will be incorporated into the Mohawk Home business. Foss said it will continue to operate under its current leadership, led by President Brian Warren, who will report to Mohawk Home president Rocky Casteel.
Warren, a former Mohawk executive, called it "a great day" for Foss. "We are excited because there are many opportunities to capitalize on synergies with the great company Mohawk," he stated.
In a memo to Mohawk staff, Paul De Cock, president of Mohawk Flooring North America, along with Casteel, described Foss as an "excellent addition to our existing Home business. Foss has a great team of people across the three facilities (in Chatsworth and Rome, Georgia). We have witnessed their commitment to customers, product innovation, safety and sustainability, and we are confident that this will be a successful partnership with many opportunities to learn from each other in the future."
Primarily selling to national residential centers and other manufacturers, Foss Floors has become an industry leader in non-woven flooring products – using its innovative technologies for indoor and outdoor carpets, peel-and-stick carpet tiles, carpet, synthetic turf and specialty mats for commercial applications. access roads, as well as cleaning and sanitation applications and multiple components for other end uses.
Product lines including peel-and-stick carpet tiles, Grizzly Grass – synthetic turf cited by floor dealers as a new alternative to synthetic turf – and Foss Shield (floors with antimicrobial protection). These branded products have become leaders within their specific niches. The self-adhesive carpet tiles and planks, for example, allow for easy installation, while allowing businesses to open the next day, as no VOCs are used or worry about curing times.
Going forward, Warren told: FCNews that Foss "will operate as we have always worked, namely the industry's premier supplier of non-woven needle punches."
The company said it expects continued growth in soft floors for outdoor applications in commercial channels, including Main Street. Foss Floors is even about to unveil a new peel-and-stick carpet tile for Main Street commercial. The company also said it is seeing growing adoption of its new Grizzly Tiles — heavy-duty products suitable for vestibules, walkways and other difficult applications that require removal of grease, grime or moisture.