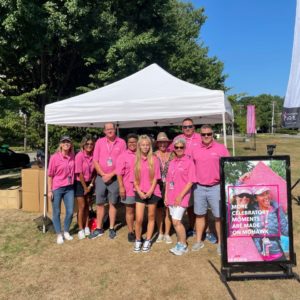 Mohawk supports 2022 Komen 3-day series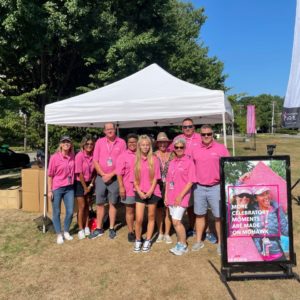 Calhoun, Ga.-Mohawk, proud partner of Susan G. Komen for more than 20 years, said it will continue to support the fight against breast cancer during the Komen 3-Day Series of 2022. Not only will Mohawk donate more than 5,000 SmartCushion this year cushions to comfort walkers and crew members, but also works with retail partners in each city to host a celebratory luncheon to mark the mid-way-completion of 30 miles.
"Since COVID has taken a hiatus from in-person events in recent years, we've missed the 'pink bubble' and are so excited to be back in full force," said Laura Bartley, senior director of marketing communications and events, Mohawk. "Komen envisions a world without breast cancer and they didn't let the pandemic stop their mission. The energy, positivity and heart that all participants and other partners put into the walks is infectious and gives so much hope. We are honored to be involved in such a great organization and strive to provide support in any way we can, whether it be our pillow which is part of the Decorate for the Cure program, encourage the walkers or donate to research to fund."
Mohawk said it will attend all four events in the Komen 3-Day Series, which will be held in Boston, Chicago, Dallas/Fort Worth and San Diego. SmartCushion, along with Mohawk-branded sunscreens, will be available for seating at lunchtime. The pillow will also be placed under sleeping bags at night at the San Diego camp. In addition, Mohawk donates bright pink carpet runners for the "Mohawk Mile". The Mohawk Mile is a path lined with cheer teams leading and cheering walkers to the finish each day of the walk.
One of Mohawk's behind-the-scenes roles at the 3-day events is cleaning up the used SmartCushion pads. According to the company, SmartCushion is recycled to refill every 3-day through ReCover, Mohawk's recycling program. Since its inception in 2006, Mohawk said ReCover has removed more than 100 million pounds of carpet and cushion from landfills. In 2019, Mohawk recycled more than 30,000 pounds of pillows from 3-day events, according to the company.
"Our more than 20-year partnership with Mohawk has meant more to us than I can describe," said Sarah Rosales, vice president of corporate partnerships, Susan G. Komen. "From the kissing to the Mohawk Mile, research donations and personal support, we can't thank Mohawk enough for everything they do. With their help, we can make a difference to end the fight."