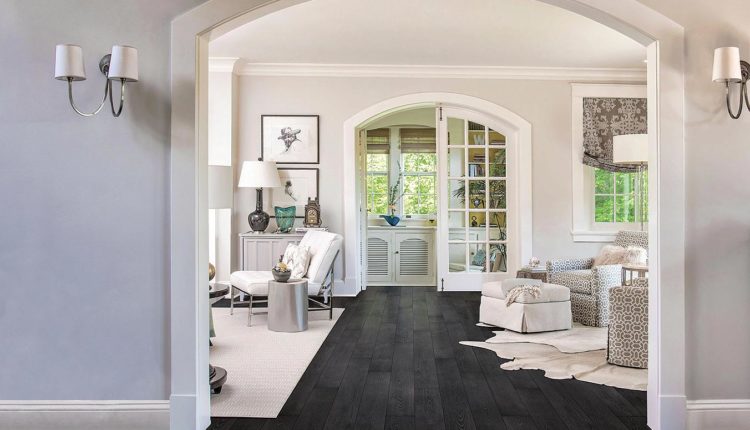 Mohawk introduces Pergo Elements line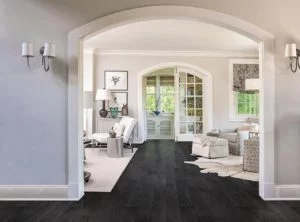 Calhoun, Georgia—Mohawk Industries introduced Pergo Elements, an exclusive Pergo line for specialty stores. The line consists of 25 SKUs of highly differentiated, waterproof wood with premium attached pad, WetProtect technology and new CleanProtect antimicrobial protection.
"As the most trusted brand for high-quality, worry-free flooring, Pergo Elements is the next generation of performance laminate," said Seth Arnold, vice president of marketing, wood and laminate. "Built to be stronger than all the elements of life, the Pergo Elements line offers the perfect flooring solution for style-driven consumers who don't want to settle for high-quality flooring or waterproof protection."
This exclusive Pergo line features WetProtect, a patented locking system and a surface coating that ensures a waterproof floor. Pergo Originals includes new CleanProtect antimicrobial protection and a 10-year waterproof warranty. Pergo Preferred boasts WetProtect's Lifetime Warranty for surface and subfloor waterproofing, premium GenuEdge pressed chamfers for better viewing of hardwoods, premium bonded pad and CleanProtect.
"With two distinct collections, Originals and Preferred, featuring six different styles and some of the industry-leading durability, waterproof and antimicrobial technologies, Pergo Elements will help retailers achieve upgrades," explains David Moore, senior product director, wood and laminate.
Mohawk said it will provide premium marketing support for the Elements line through new merchandising, Omnify and dealer advertising options. In addition, Mohawk offers accelerated 48-hour samples of all 25 SKUs to provide faster sample delivery to consumers.
The Pergo Elements line is designed to coordinate with products from Mohawk's Performance Accessories program, which offers innovative, multi-functional transitions that are color-coordinated, allowing retailers to sell a complete flooring package in one go.