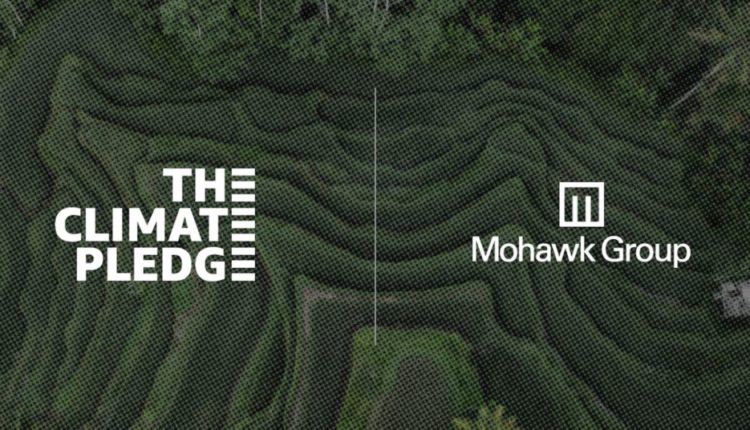 Mohawk Group signs Climate Pledge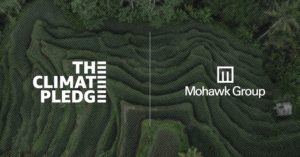 CALHOUN, Ga.-Mohawk Group has signed the Climate Pledge, a sustainability-based effort originally co-founded by Amazon and Global Optimism in 2019. Mohawk Group joined more than 200 signatories who are also committed to accelerated climate action.
By signing the pledge, Mohawk Group said it agrees to include several climate-sensitive strategies, including a commitment to regularly measure and report greenhouse gas emissions, neutralize the remaining emissions with permanent and socially beneficial offsets to be achieved by 2040. achieve net-zero annual carbon emissions and implement decarbonisation strategies in line with the Paris Agreement.
"We are excited to join more than 200 companies that share a similar vision and commitment to decarbonise by 2040, 10 years ahead of the Paris Agreement," said Jackie Dettmar, vice president of marketing, design and product development. "We cannot close our eyes to climate change. There is a clear need to decarbonise the economy."
Mohawk Group has already started making major manufacturing changes to eliminate its carbon footprint, and is committed to holistically improving the life cycle of its floors to reduce the amounts of water, energy, carbon and waste involved in the process. Beginning in 2022, Mohawk Group said all of its flooring products will be carbon neutral plus an additional 5% carbon offset.
"The Climate Pledge is a milestone toward climate action," said Malisa Maynard, vice president of sustainability. "Joint business initiatives like these can help create a low-carbon economy, positively impact all people, wildlife and resources, while demonstrating a powerful shift in the industry."
The Climate Pledge aligns with the Mohawk Group's Waterways Project, a pioneering effort to protect and conserve rivers and their ecosystems. The Waterways Project is touring the country to explore the link between the health of waterways such as rivers and human health.
"Because water is a key impact area in our manufacturing operations, we've made it an integral part of our climate action strategy," Maynard said. "We welcome colleagues to the New York City leg of the Waterways tour, who are pleased to celebrate the signing of The Climate Pledge as part of our ongoing, committed efforts for sustainable business practices."
To celebrate the signing of The Climate Pledge, Mohawk Group plans to host a signing celebration during the New York City stop of the Waterways Project tour. Taking place on September 28 at the Intrepid Sea, Air and Space Museum complex, the event features guests from the executive leadership of the Mohawk Group, including Mike Gallman, president; Dettmar and Malisa Maynard.