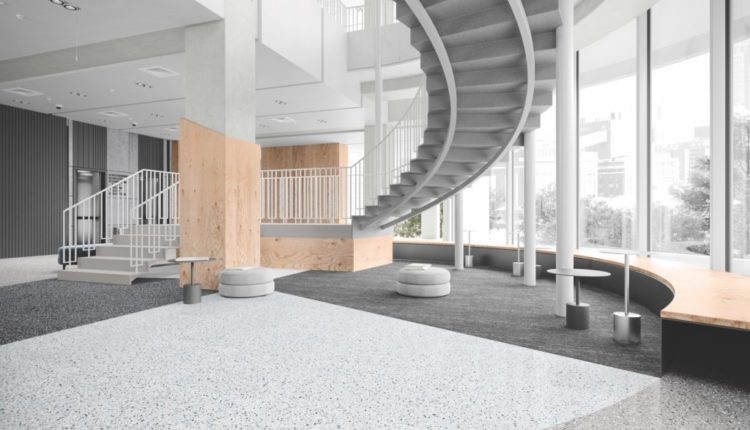 Mohawk Group launches Creative Terrain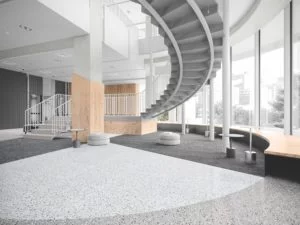 Calhoun, Ga.—Mohawk Group introduced Creative Terrain floors, designed to be exceptionally strong, durable and beautiful, and suitable for the most extreme conditions.
Creative Terrain offers terrazzo-inspired imagery in an 18×36 slab with color selections specially formulated for healthcare, education and office environments. The collection offers a color-matched base and accent color bars that act as decorative design elements while maintaining durability.
"Our goal was to create a product line that does not require the sacrifice of superior durability or visualization," said Jackie Dettmar, vice president of marketing, design and product development for the Mohawk Group. "For high traffic areas, Creative Terrain is the perfect floor for both reliability and aesthetics."
With no lamination or wear layer, the line is 100% homogeneous construction from top to bottom, allowing the product to be polished and refinished, according to the company. It also has excellent dimensional stability with a high load rating of 2500 PSI.
Made in the USA, Creative Terrain is durable with no detectable VOC emissions, according to Mohawk. With its micro-squaring technology, Creative Terrain's tighter joints reduce water seeping through the seams to improve sanitation. The collection also offers a simple two-step initial maintenance treatment to ensure optimal images and performance. To streamline the initial maintenance process, Mohawk Group said it ships all necessary materials for installation with every HVT order.