Mohawk Group continues support for Susan G. Komen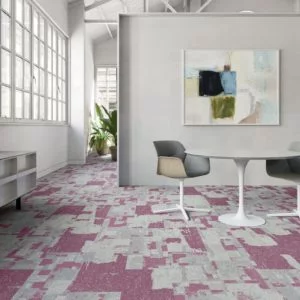 calhoun, go.—Since 2001, Mohawk has contributed more than $7 million to Susan G. Komen through corporate donation programs that ultimately serve millions of people affected by breast cancer in more than 30 countries through research, treatment assistance, helplines, and a variety of affect other life-saving and life-saving products.
Mohawk has been a proud partner of Susan G. Komen for over 20 years. The manufacturer said it continues to create commercial floor coverings that not only support healthier offices, patient rooms, schools and beyond, but also give back more to society than they take as part of Mohawk Group's commitment to positive social impact.
Whenever a designer selects eligible commercial flooring products through the Specify for a Cure program, they can rest assured that their selection unites them in solidarity with Mohawk Group and Susan G. Komen's ongoing fight against cancer. Proceeds from the sale of these items help the nonprofit carry out its mission, which includes providing 347 people with free breast cancer screening and 24 people with treatment assistance – every day. Business partnerships, including Specify for a Cure from the Mohawk Group, help save lives by addressing the most critical needs in rural communities through investment in cutting-edge research to prevent and cure breast cancer.
The Specify for a Cure donation program was expanded in 2022 with the launch of the ArtLifting partnership. As part of the Better Together Initiative, Mohawk Group has partnered with ArtLifting to support artists affected by housing insecurity and disabilities. ArtLifting provides a platform and creates opportunities for these underrepresented artists to amplify their voice and participate in the contemporary art market. Each time designers declare from collections in the ArtLifting partnership, Mohawk Group donates to Susan G. Komen.