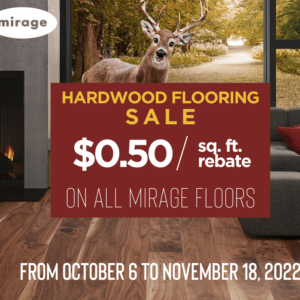 Mirage brings back its rebate sale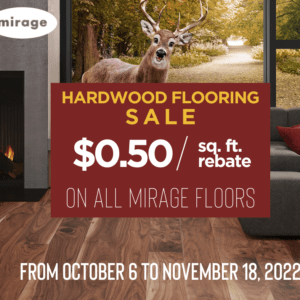 Saint-Georges, Quebec-Mirage, the hardwood flooring brand known for its quality, has brought back its Mirage Rebate Sale for the fall sales season. The company said this big discount on hardwood floors will take place in the US at all participating Mirage dealers from October 6 to November 18, 2022.
Consumers will receive a $0.50 per square foot discount on Mirage floors during this promotion. This offer is valid on all Mirage hardwood floors, including all types, colors and widths.
"Many consumers are looking for great deals this fall and thanks to this promotion being offered on all of our hardwood floors, it's a great opportunity to save a lot while enjoying the quality Mirage floors are known for," says Brad Williams, vice president of sales and marketing, Boa-Franc, creator of the Mirage brand.
According to the company, nearly 1,050 Mirage Maestro dealers in the US are participating in this event.