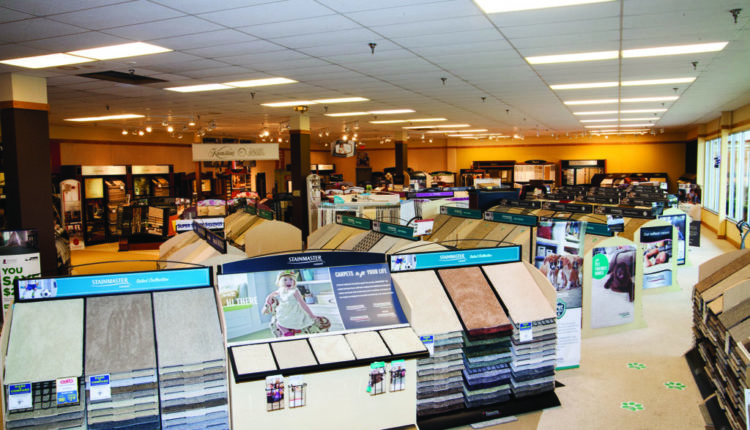 Mills provide assurances post-Stainmaster buy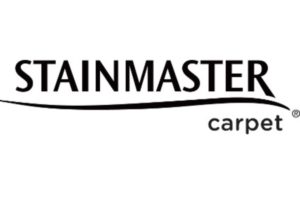 By Reginald Tucker WWhen Invista announced the sale of the Stainmaster brand to Lowe's earlier this month, the response from the retailer of former Stainmaster Flooring Centers was strong and swift. Now carpet factories are in the game and retailers are largely assuring that they have plans to support their trading partners through alternatives to the acclaimed Stainmaster brand.
Anderson Tuftex, the premium brand of hardwood, carpet and custom carpets from Shaw Industries, has issued a statement to its dealer partners expressing confidence and stability in response to the news of the sale of the Stainmaster brand. The goal, the company said, is to assure its customers that the style, design, quality and service of all of its premium carpets has not changed, and that Anderson Tuftex plans to continue using both internal and external fiber suppliers. to produce carpet and custom carpet. Products.
"Anderson Tuftex has long been synonymous with style and design, and promises an easy flooring purchasing experience with intentionally designed hard and soft surface styles that are carefully crafted," said Tim Baucom, president and CEO of Shaw Industries. "It's something our customers know and love about our Anderson Tuftex brand, and nothing has changed or will change. Anderson Tuftex's portfolio of pet-friendly products will continue to provide our customers and consumers with the industry's most innovative and inspired designs. "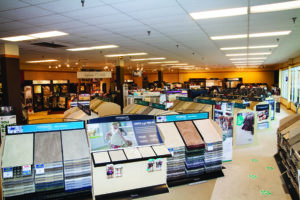 Working closely with customers, the company said it will replace the existing Stainmaster PetProtect branding on samples and displays. In fact, Anderson Tuftex has already started developing both online and in-store marketing tools for its own all-new pet-friendly label. It urges customers to keep existing samples on the floor as a streamlined and simple sample conversion process will be communicated directly by their Anderson Tuftex representatives in the coming days. In addition, customers will have the opportunity to help build a new pet-friendly label specifically for independent retailers across the country, Baucom said.
Shaw has an extensive fiber offering of Endurance High Performance PET, Anso nylon and nylon 6,6. The company reported that the continuity of its fiber supply is not at risk, and customers can rest assured that Anderson Tuftex's products will not be negatively impacted. In addition, Anderson Tuftex respects product performance and warranties for all styles involved. The company encourages customers who may have questions or concerns to contact their Anderson Tuftex representative for more information.
Like Anderson Tuftex, Mannington, the parent company of the Phenix brand, released a statement to proactively address any concerns raised by the retail industry. "With Lowe's purchase of the Stainmaster brand, we know our customers will have questions about how this affects their Phenix product offering," said Mark Clayton, president of Phenix Flooring. "In short, we are committed to continuing the exceptional service our customers have come to expect from Phenix."
In the coming weeks, Phenix representatives will retrofit existing PetProtect displays with a new, patented brand refresh, targeting consumers who own pets. "Phenix plans to continue to support, maintain and warrant these products and will provide a comprehensive list of features and benefits that rival the products currently offered," said Clayton. "In the meantime, we want our customers to know that Phenix is ​​there for them as always by providing industry-leading service along with unsurpassed warranty support. We encourage dealers to continue to sell these products with confidence and look forward to a bright and successful future together. "
Perhaps forward-thinking, some factories that previously partnered with Stainmaster started developing alternative fiber technologies a few years ago. Such was the case with The Dixie Group, which launched Envision 6.6 about two years ago as a means of further diversifying its business. During an interview with FCNews earlier this year, TM Nuckols, president of the company's residential division, explained the rationale behind the strategy. "We had to diversify our offering so that we are not limited to just one strategy. That's why we launched Envision 6.6. Whether it's Stainmaster or Envision 6.6, it's the same backbone. Nylon 6.6 is nylon 6.6. "
Previously, Stainmaster sold The Dixie Group's fiber technology and chemicals used to make Stainmaster carpet. Alternatively, Envision 6.6 offers, according to Nuckols, "very good stain and ground treatments that we can offer the retailer at a lower price compared to Stainmaster, and it has allowed us to expand our offering so that we can achieve wider distribution of consumers. "