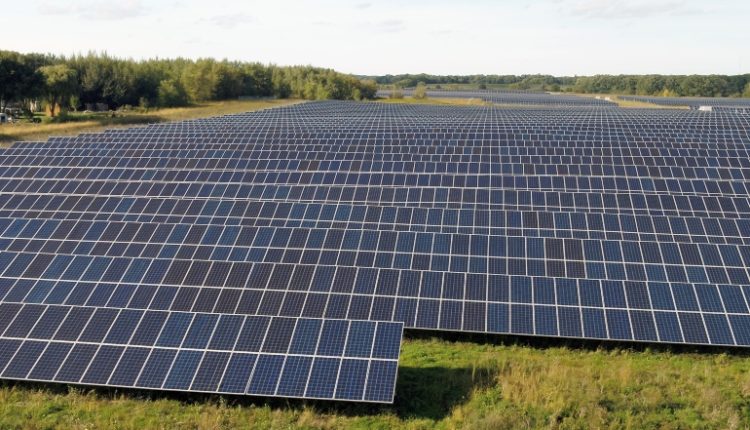 Michigan Municipal League backs state community solar legislation
The Michigan Municipal League supported community solar legislation by joining the Michigan Community Solar Alliance (MCSA).
The League advocates on behalf of more than 520 municipalities in the state and has joined MCSA to support House Bills 4715 and 4716, sponsored by state representatives Rachel Hood (D-Grand Rapids) and Michele Hoitenga (R-Manton). The bills would enable community solar projects in Michigan, making additional tax revenue available to municipalities across the state.
The addition of MML to the alliance strengthens widespread support for community solar in Michigan. Recent polls conducted by the Epic MRA showed that three out of four people support the concept. There are numerous communities in the state that can benefit from the community sun allowance.
"Michigan's energy future is renewables, and community solar is an important part of ensuring all people and institutions have access to solar energy," said Rosalynn Bliss, mayor of Grand Rapids. "It is the path we have taken and we have made great strides in recent years in expanding energy generation from wind and solar. In Grand Rapids, we are working to increase the amount of solar energy we have installed for municipal operations to help us reach our goal of 100% renewable energy use by 2025, and we have advocated for an easier path for residents and institutions interested in solar energy. Community solar is essential to help us achieve all these aggressive goals."
MML joins MCSA, which was founded in May 2021, as the 14th founder. Other founding members include:
Michigan Associated Builders and Contractors
The Asthma & Allergy Foundation of America – Michigan Chapter
Coalition for Community Solar Access
Ecology Center
Great Lakes Renewable Energy Association
MI Air MI Health
Michigan Conservative Energy Forum
Michigan Democratic Party – Environmental Caucus
Michigan Energy Innovation Business Council
Energy Options in Michigan
Michigan Environmental Council
Michigan League of Conservation Voters
Sierra Club Michigan
Vote Solar Action Fund
News release from the Michigan Community Solar Alliance