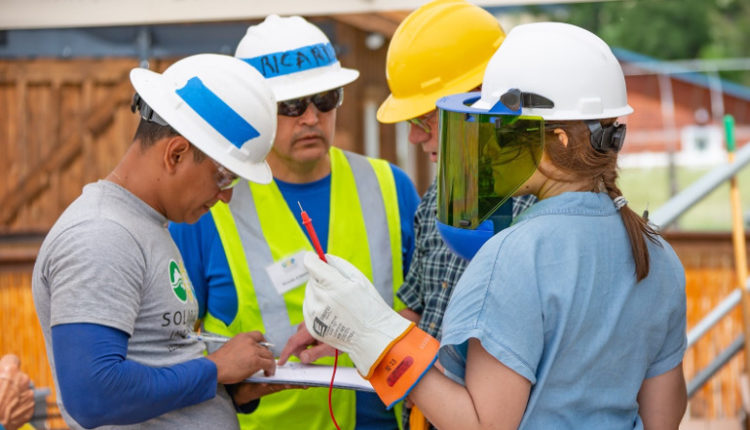 Mayfield Renewables teams up with SEI to offer energy storage training
PV design firm Mayfield Renewables has announced it will begin a new collaborative chapter with the training organization Solar Energy International (SEI) by hosting two training courses developed by Mayfield Renewables on SEI's online educational platform. The launch represents their first official educational collaboration.
The two new courses NEC 2017 and 2020 Solar-Plus Storage Requirements and NFPA 855 and Fire Code Requirements for Energy Storage Systems, are pre-recorded and at your own pace. NABCEP certified both courses for CEUs (2 hours each) upon completion.
Mayfield Renewables' Program Director for Solar + Storage Justine Sanchez led the course development effort. Sanchez has been an instructor at SEI since 1998 and was a technical editor for Home power for over a decade.
"With the rapid increase in interest and deployment of solar and storage systems, electrical, fire and building codes must be regularly updated to keep up with new markets, equipment and design innovations, and of course fire protection goals," Sanchez said. "As a result, new codes are released every three years. Along with this effort comes a push from industry stakeholders, system designers and integrators to understand the implications these new requirements will have on the systems they design and install."
This 2-hour continuing education class is an excellent precursor to SEI's 6-hour courses for 2020 and 2017 NEC Code, which take a deep dive into the details of each version of the code. SEI's courses are developed by Brian Mehalic, SEI PV developer and trainer with extensive experience designing and installing over 150 systems ranging from residential off-grid to commercial grid interactive, advising on quality assurance inspections, commissioning and troubleshooting for top companies in the solar industry.
"The partnership between Solar Energy International and Mayfield Renewables represents a renewed path to collaboration between two of the best educators in the solar industry," said Elizabeth Sanderson, SEI Executive Director. "Time is of the essence as the devastation of climate change destroys our only home. It's time we focused on helping each other and avoiding duplication in tackling the important issues ahead."
News item from Mayfield Renewables