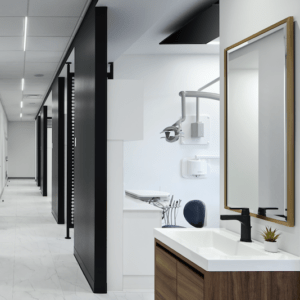 Matter Surfaces highlights Purline – Floor Covering News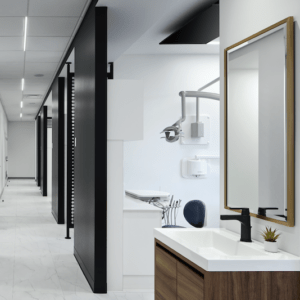 Stoughton, Mass.—Matter Surfaces, a nationally recognized commercial flooring company, announced that one of its core product lines, environmentally friendly Purline flooring, has received two new classifications, the first ASTM standards for resilient flooring in five years.
"After more than six years of diligent independent research and in-depth investigation, we are delighted to see these two new ASTM standards formally released by the F06 Resilient Flooring Commission," said Rich Ruhlin, Chief Growth and Product Officer of Matter surfaces. "We are proud to have been at the forefront of driving the introduction of bio-based polyurethane flooring in North America with our flagship product, Purline. This standard version will dramatically accelerate the growth of this powerful new high-performance flooring category."
Setting a new standard
The new classifications – standard specification for heterogeneous polyurethane slab floors and standard specification for heterogeneous polyurethane tile or plank floors – are the first ASTM standards for resilient floors in five years. It sets a benchmark for polyurethane flooring performance that for the first time doesn't reference vinyl standards, allowing Purline and other polyurethane flooring options from the resilient category in general to emerge as the better, greener solutions that they are, the company said.
Purline is a completely new type of floor covering composed of renewable, organic ingredients, the company said. Unlike LVT, it has no vinyl and no PVC. Purline is made from plant-based materials with FSC certified paper and water-based inks, is carbon neutral, Cradle 2 Cradle Silver and GreenGuard Gold certified, as well as Third Party Verified Declare LBC Compliant.
Purline is also five times more abrasion resistant than LVT, stain resistant and extremely easy to clean. Available in planks, tiles and slabs in many styles and colorways, Purline is a smart choice for architects and designers seeking a beautiful, eco-friendly mid-range floor for healthcare, higher education and corporate environments. .