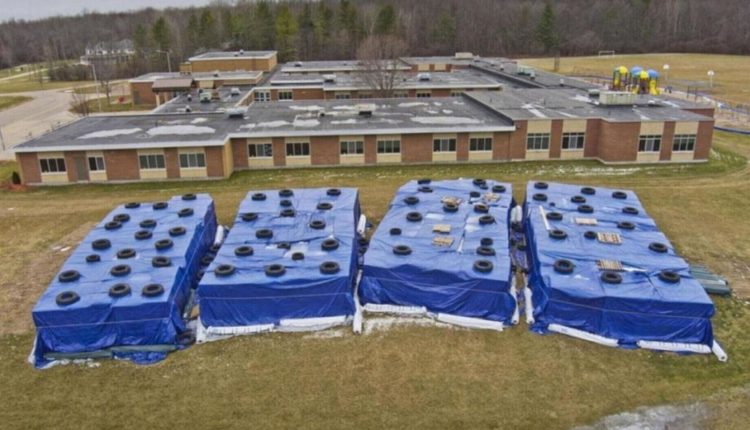 Massena Central School District awards contracts for phase two of capital project | Business
MASSENA – Contracts have been awarded for phase two of the $ 49.6 million investment project in the Massena Central School District, with works starting this summer.
The general construction contract was awarded to Bette & Cring, LLC with a base offer of $ 4,665,000. The mechanical construction contract was awarded to Northern Mechanicals, Inc. with a base offer of $ 7,715,000. The electrical construction contract was awarded to S&L Electric, Inc. with a base offer of $ 2,569,000.
The lowest bidder for the electrical work was Watson Electric, Inc., but they withdrew their offer due to a math error and the contract was awarded to the second lowest bidder.
The plumbing contract was awarded to Norwood Plumbing, Inc. with a base bid of $ 455,900. The asbestos removal contract was awarded to NRC East Environmental Services, Inc. with a base bid of $ 122,400. The food service construction contract was awarded to Kittredge Equipment Company, Inc. with a base bid of $ 777,777. The contract for the construction of the site was awarded to AJK Site Development, Inc. with a base offer of $ 546,000.
James Francesconi, senior project manager for C&S Companies, the district's construction management company, said they were ready to begin final work for phase one of the project.
"With phase one, we are clearly getting back on track," he said.
The work will mainly consist of roofing and construction work on the different campuses, said Mr Francesconi. Barrett Paving is currently working on a new addition to a parking lot at Madison Elementary School.
"They were groundbreaking before and are now going with the addition of the parking lot, and they have quite a bit of activity at the school right now. Their goal is to try to be really complete before school is over, so that will be of benefit to us as we move forward, "he said.
The roofing contracts were awarded to AW Farrell & Son, Inc. this summer. for work. One contract covers Nightengale Elementary School, Massena Central High School, and JW Leary Junior High School. The second contract is for work at Jefferson and Madison elementary schools.
"The roofer actually plans to start working with a second shift in Madison at the end of next week," said Mr Francesconi.
The second shift will be done from 3 pm until, "worst case scenario", 1 am, he said.
"This is a really good idea, we think for the project as a whole. This allows that roof to be completed much earlier than expected. It gives the roofer the chance to focus on one roof at a time, "he said.
"The roofing at Madison is a good thing. So far, so good with them, "said C&S Construction Area Manager Patrick Hourihan.
He said roofing at Madison elementary school should be completed within a month to a month and a half.
Although phase two contracts have been awarded, Mr. Francesconi that there is no definite start date yet, other than what is stated in the documents. They hope to hold a pre-build meeting with contractors next week.