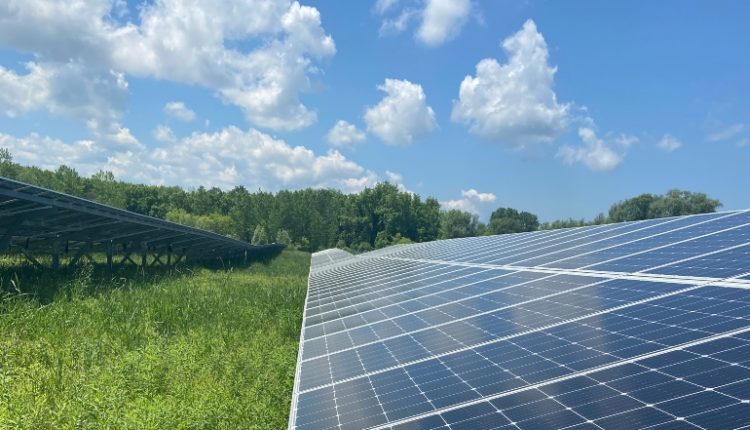 Maryland Public Service Commission unanimously approves expansion of community solar program
In two hearings in late August, the Maryland Public Service Commission voted unanimously to expand the capacity of the state's community solar program and improve access for low- and middle-income (LMI) customers in the state's Community Solar Pilot Program. . The Commission's updates will enable community solar power to power the equivalent of 6,840 additional homes in Maryland each year.
"I welcome the work of my colleagues at the Commission to expand the community solar program and ensure that everyone in Maryland has equal access to the environmental benefits and cost savings of solar energy," said Deputy Luke Clippinger (Baltimore City). "Community solar is integral to the clean energy future in Maryland and has already delivered significant benefits to residents. We cannot achieve our climate and renewable energy goals without community solar, and these capacity increases and program improvements put us on track toward a robust ongoing program."
Community solar projects are small scale solar installations typically located on farms, brownfields and landfills or large rooftops. The property owner can earn income by renting space for the solar panels, and community members can choose to subscribe to the project and earn a credit on their utility bill for their share of the power produced. Customer savings are guaranteed.
In addition to expanding the community's solar capacity, the Commission has made community solar more accessible to LMI customers, making it easier for them to sign up for project participation and reduce their energy bills.
"Community solar projects make it possible for everyone, especially low- and middle-income consumers, to take advantage of renewable energy by bringing the clean energy economy to communities historically left behind," said Susan Miller, senior advocate for EarthJustice and attorney for the Low-and-Moderate Income Advocates in Maryland. "Maryland leaders and community solar advocates have worked to level the playing field and make solar available to everyone by making more equitable energy choices. We thank the Commission for their due diligence and continued commitment to serve these residents."
Maryland's Community Solar Pilot program will help build capacity to meet the state's Renewable Portfolio Standards. The Clean Energy Jobs Act passed in 2019 requires half of Maryland's energy to come from renewable sources by 2030.
The Commission has made changes to the annual pilot program that will drive greater economic development of solar in the community, including aligning program years five and six to get the delayed timeline back on track and deliver jobs and energy savings as quickly as possible for customers, and to build community solar projects on clean construction sites, transforming previously unusable industrial sites into clean solar generating sites.
"CHESSA commends the Commission for their commitment to solar in the community and their willingness to act," said Nicole Chiappa, Acting Executive Director of Chesapeake Solar and Storage Association. "We're excited to see this program build as it continues to benefit Marylanders."
News release from the Coalition for Community Solar Access