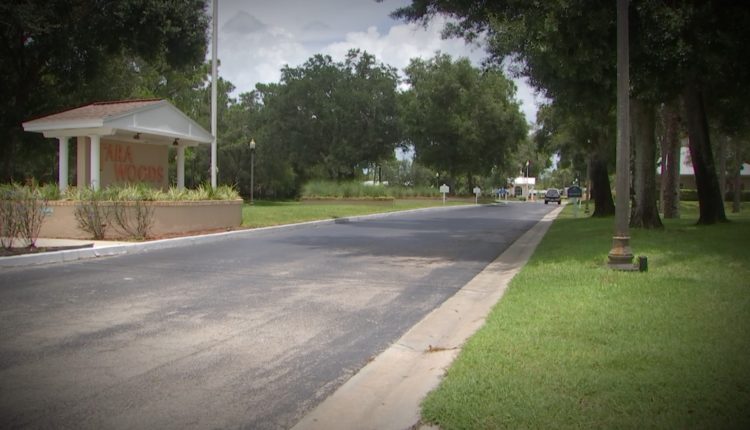 Marlin Roofing employee under investigation for damaging roof he was hired to fix
LEE COUNTY
You hire a licensed company to fix your home, but instead the contractor causes more damage — and an affidavit shows that an employee did the damage on purpose.
According to the indictment document, the employee, TJ McCowan, was caught in the act.
The case is so new that when WINK News called McCowan, he actually said he didn't know about any charges filed against him, but the paperwork charts the case.
The state has witness statements and video evidence of the suspected crime in progress.
It started on August 13, 2020 at 6:47 AM outside the Tara Woods community in North Fort Myers. Citizens Property Insurance investigator Jesus Gonzalez grabbed his camera and started rolling when Terry James McCowan II, of Marlin Construction, arrived. It was the man Citizens was looking for.
According to the affidavit, "citizens previously had a suspicious claim with Marlin alleging that an employee, TJ McCowan, allegedly damaged roofing materials with Marlin and exaggerated the damage prior to the adjuster's arrival."
Detective Gonzalez's camera captured McCowan inspecting Richard Osbourne's roof. Osbourne hired Marlin and filed a complaint with Citizens, giving the insurance company the opening they needed to track down McCowan.
At 9:53 a.m., "McCowan was seen using the tool to pry and lift a clapboard. McCowan chose several other shingles, pulled them up and manipulated them," the affidavit reads.
That same day, at 11:30 a.m., Citizens sent an expert to the roof and discovered the new damage.
Osbourne later told a detective with the Department of Financial Services, "At that point I thought I was in the middle of an investigation."
That investigation took months.
On May 25, a former Marlin employee told detectives that other employees had given McCowan detailed instructions to prepare a roof.
"By doing so much damage that they qualify for a new roof," including "Make sure there are no Ring doorbell cameras or neighbors outside when you do it."
WINK News spoke to McCowan, who said he had "no idea he had been charged".
WINK News has made several other phone calls, including to Marlin Roofing. A secretary took a message and asked why we wanted to talk to someone, but no one ever called us back.
Citizens Insurance said no one was available for comment, and Richard Osbourne, the owner of the house with the damaged roof, said he had no comment.
The prosecution has told us they have nothing to say other than McCowan's criminal mischief charge early this month.