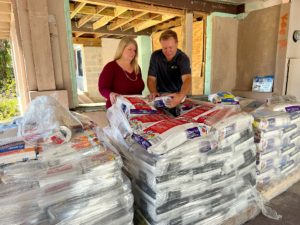 Mapei appears on A&E's 'Zombie House Flipping'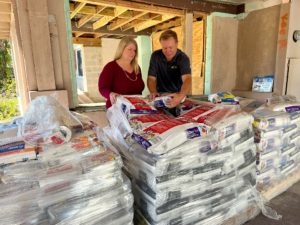 Deerfield Beach, Fla.—Mapei recently teamed up with the Zombie House Flippers on A&E's popular home remodeling show "Zombie House Flipping" to turn an Orlando, Fla. property into a beautiful residence.
Logan Reavis, technical services manager for Mapei, provided technical assistance both off- and on-camera. "The show notes called this house '3,000 square feet of hell,'" Reavis said. "It was 3,000 square feet of vastly different substrates in various stages of decay."
Reavis said he toured the house and spent time with the Zombie Flippers, Ashlee Casserly and Keith Ori, discussing what they wanted to accomplish. He then designed the product recommendation based on his findings. "There were ten rooms," he said. "Some floors had uneven or cracked concrete slabs, new concrete slabs, old concrete slabs and one room had an old mud bed. A few rooms were the original terrazzo. The one thing they all had in common was that it was a mess."
The Zombie House Flippers told them to see a return and feared that the floors alone in this house would gobble up profits and spell their downfall.
For the full story on how Mapei's concrete restoration solutions and floor installation systems have helped turn a zombie house into a show spot, listen to "Zombie House Flipping" on A&E. The Mapei episode "San Juan" (season 4, episode 18), originally aired on July 30, 2022.