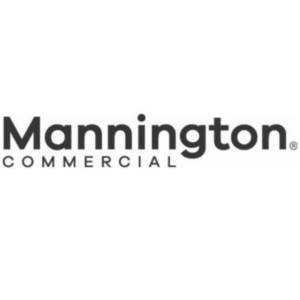 Mannington supports Design Your World Miami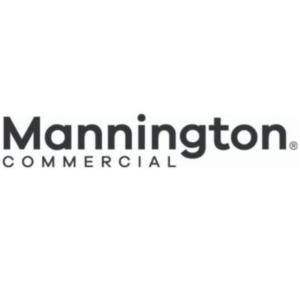 Miami, Fla. – Following a successful launch in Chicago in 2021, Mannington Commercial said it will serve as a sponsor for IIDA's expansion of its Design Your World (DYW) education pipeline program. With support from Black Architects in the Making (BAM) and the IIDA South Florida Chapter (IIDA SFC), the program will debut here on June 14, 2022, and run through July 8, 2022, according to the company.
At the same time, the Chicago DYW program returns for its second session, which will take place in the summer of 2022. Mannington Commercial joins an esteemed roster of program supporters, including presenting sponsor OFS and additional sponsors 3form, DIRTT, Material Bank, Sherwin -Williams, Configura and Dick Blick, with interiors+sources as media partner.
This launch supports the program's nationwide trajectory and goal to support individual departments and regions with unique resources, the company said. Mannington Commercial also said it is positioning design through its curriculum as a viable career option for a diverse group of high school students and emerging professionals.
"It's exciting to see the success of Design Your World opening doors for the next generation of designers and creatives," said Roby Isaac, vice president of commercial design, Mannington. "I had a similar opportunity growing up in Philadelphia and understand the value of a program like this first hand. As Design Your World continues to expand and evolve, I hope the kids will bring perspectives that will challenge the way we think and design."
According to Cheryl S. Durst, executive vice president and CEO, IIDA, design is a powerful catalyst for change. "We are honored to join forces with BAM and IIDA SFC to expand the scope and reach of Design Your World," said Durst. "Through DYW, a diverse group of students will be empowered to fully realize that careers in the design and creative arts offer limitless possibilities. Perhaps most importantly, they will realize – through a curriculum and instructors that represent them – that design is truly 'accessible', meaningful and relevant to their lives."
BAM's acclaimed Florida program introduces architecture as a valuable and viable career option through mentorships, internships, scholarships and employment opportunities for prospective architecture students of color, the company said.
"If we are not satisfied with the present and we are not willing to endure what is to come, we must act consciously today to design the future we would like to see tomorrow," said Craig Aquart, Founder of BAM and MC Harry & Associates Director, AIA, NOMA. "The BAM program does just that: it invests in K-12 students today and equips them to become conscientious designers of tomorrow, and the DYW program shares that vision."
Commissioned by Kenzie Leon Perry, Creative Director, Ze Haus Interior Design Studio, 15-20 South Florida high school students are selected to participate in the four-week Design Your World Miami program. According to the company, these students will gain an understanding of design and architecture as a profession through initiatives such as material selection, color theory, and spatial planning, while also working with different types of design firms and industrial sectors.
"It is a privilege to be part of a program that has a direct impact on how emerging youth and professionals view design and architecture," said Perry. "I look forward to learning as much as possible from the students and their travels as I educate them and broaden their view of what's possible for a future career in this profession."
Design Your World Chicago returns for its second year in the summer of 2022 in partnership with After School Matters (ASM).
"ASM is excited to partner with IIDA again this summer on commercial design programming for our teens, helping them learn how an environment can influence the way we interact, work, and thrive with each other," said Melissa Mister, Head of Programs, ASM . "Last summer was so successful, we will be expanding our curriculum with more program hours in 2022."