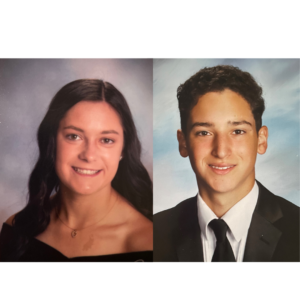 Mannington reveals 2022 scholarship recipients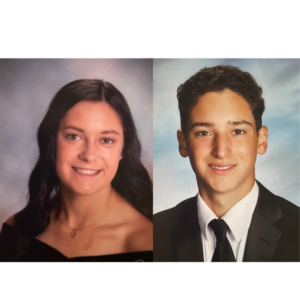 Salem, NJ—In recognition of his dedication to community service, Mannington Mills said it has awarded "Stand on a Better World" scholarships to two graduating seniors in New Jersey — Alex Giudice and Olivia Langley.
Started by a Mannington employee and now in its 16th year, this program reflects Mannington's unique commitment to local education. "Stand on a Better World" scholarships are funded entirely by donations from employees of Salem, NJ. According to the company, two scholarships are being offered: one to the child of a Mannington employee of Salem and one to a student in Salem County.
"By volunteering and helping others in their communities, these students are putting into practice one of Mannington's core values: 'Do the right thing,'" said Keith Campbell, chairman of the Mannington Mills board of directors. "We are very proud of their efforts and wish them every success."
Alex Giudice, of Mickelton, NJ is the recipient of a scholarship in the "Mannington" category. He is the son of Eileen Giudice and Vic Giudice, Mannington's senior director of safety, health and environment. According to the company, Giudice has graduated from Kingsway High School in Woolwich Township and plans to attend Rutgers University. Inspired to give back to others after his mother's battle with breast cancer, Giudice said he worked to clean up and restore "The Seeds of Hope Project," a cancer community program at Cooper Medical Center. The garden is used by cancer patients and survivors to grow organic vegetables that are given to chemotherapy patients.
Olivia Langley, of Pittsgrove, NJ, is the recipient of the "Salem County" scholarship. The daughter of Jeffrey and Robin Langley, she is a graduate of AP Schalick High School and said she has plans to attend the University of Delaware. According to the company, during high school, Langley was involved with the Teen Prevention Alliance, an organization that educates elementary school children about mental health and the importance of being drug and alcohol free. She also mentored sophomores at Pittsgrove's Camp Pride, helped them build social and emotional skills, and volunteered in Salem County for road clearing, holiday food collections, blood donations, tutoring, and toy campaigns.