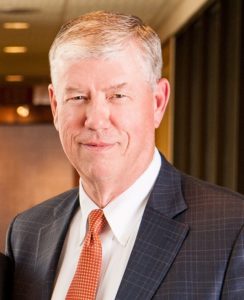 Mannington president/CEO Grizzle to retire at year's end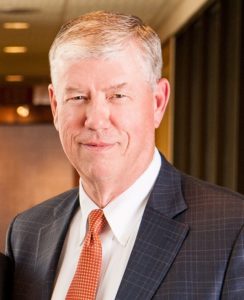 Salem, NJ–Mannington Mills has announced that its president and CEO, Russell Grizzle, will retire on December 31, 2022. Grizzle joined Mannington Mills as COO in 2010 and succeeded Tom Davis as president and CEO in 2011. He has over 40 years of industry experience – the past 12 years at Mannington Mills and before that at Milliken & Company.
"Over the past 12 years, Russell Mannington has successfully led Mannington through a tremendous amount of change," said Keith Campbell, Mannington Mills chairman of the board. "His steadfast leadership through acquisitions and divestitures, robust economic times and recessions has helped us grow and prosper and we wish him and his wife Janice the best of health and happiness in their retirement."
To help ensure a solid transition, Tom Pendley, president of Mannington Commercial, will take on the temporary role of Chief Operating Officer (COO), with plans for him to take on the role of president and CEO after Grizzle's retirement.