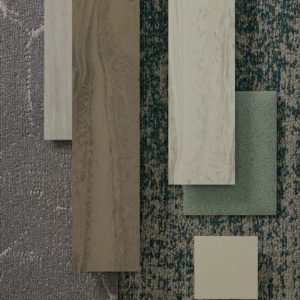 Mannington Commercial named in Nightingale Awards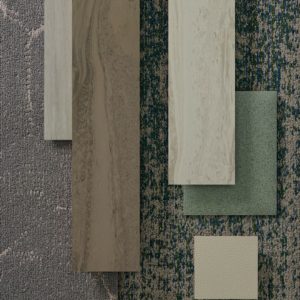 Calhoun, Georgia – Mannington Commercial's Open Range, a hardworking collection of rubber plank flooring, was named the winner of the Nightingale Awards at the 2022 Healthcare Design Expo and Conference. Open Range received the gold designation in the hard floors category. The Nightingale Awards are presented by Healthcare design magazine in collaboration with the Healthcare Design Conference and Expo and The Center for Health Design.
This year's awards were judged by a panel of 14 judges, including architects, interior designers, healthcare providers, facility managers and consultants. According to the show's organizers, judges judged products based on aesthetics and innovation; durability, functionality and quality; certifications and standards; sustainability of the environment; and other criteria. Open Range was one of 19 products awarded in total for its contribution to the built healthcare environment.
"Floors play an important role in the healing environment and have a direct impact on the safety and well-being of both patients and caregivers," said Al Boulogne, vice president of commercial carpet and rubber, Mannington Commercial. "Open Range has been specifically designed with the healthcare environment in mind, so it's incredibly rewarding to receive this recognition from the healthcare industry and a jury of industry experts. We are honored to receive this award and are excited to make this collection available to the healthcare industry."
Mannington said Open Range's unique marbled aesthetic provides incredibly realistic detail that allows healthcare designers to bring a touch of natural beauty to patient rooms, lobbies, waiting rooms and other spaces.
As an innovative rubber product, said Mannington, Open Range provides exceptional underfoot comfort to support the needs of caregivers during long shifts and contributes to excellent mobility when rolling hospital beds or other heavy equipment. In addition, it offers superior traction and slip resistance that can help reduce trips and falls. Easy to clean and performs well, Open Range also offers greater acoustic benefits than other hard-surface floors, making it an ideal solution for healthcare environments, the company says.
Open Range has been developed using Mannington's Commercial's thermoset rubber formula, allowing rubber flooring products to retain their color, resist dents and cracking and provide superior scratch resistance. The formula further reduces maintenance and environmental impact and includes a self-migrating wax that reduces the use of toxic chemicals by creating a flooring product that the company says never needs to be stripped or waxed. All products in the collection have a plank size of 6.25 x 42 and a thickness of 1/8. Open Range is available in 12 warm and neutral shades.
Open Range contains 4% rapidly renewable resources by total product weight and is FloorScore certified. It is also EPD and HPD certified and Red List Free. Open Range offers a 10-year limited commercial warranty and a 10-year limited wear warranty.