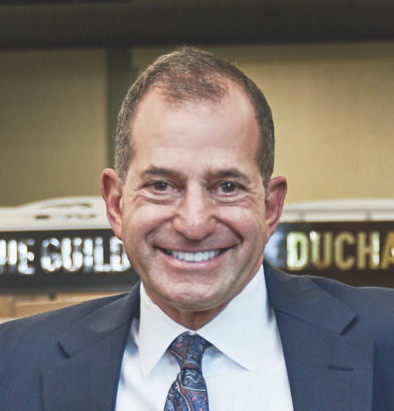 Making a difference by giving back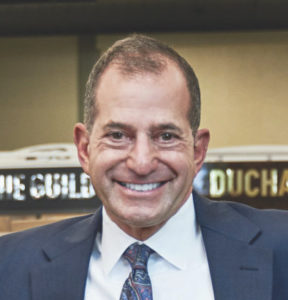 By Sam O'Krent Advertising. To sell. To install. Repeat. You get good at it. You teach your staff and they become good at it. Day after day, year after year. You have created a good living for yourself, your family and your employees. What now? Or, more importantly, why?
For over 100 years, this industry has been very good for my family, and at one point you have to ask yourself, what else is there? That "aha" moment happened to my family generations ago, and I was taught that every success we ever had was due to our community – and it was important to give back to that community.
We can all give back in one way or another no matter where we are in the carpet food chain. Returning is easy and can take several forms: writing a check; join a non-profit board; give your time voluntarily. They are all important and they are all necessary.
Many years ago I was asked what mark I wanted to leave on this Earth and the answer was simple: if I am able to make a positive impact on other people's lives, then I know I will succeed. There are so many service organizations in each of our communities that need members: Rotary, Lions, Kiwanis, Optimist. So many health organizations: American Heart Association, American Cancer Society, Leukemia Lymphoma Society. So many youth organizations: Scouts, Girls Inc., Little League. The sole criterion should be to find an organization whose values ​​and mission reflect yours. Then go all-in. Don't just join in, get involved and get active. Make a difference in someone's life.
What's not so clear is what's right in front of you. When asked about his strategy for an upcoming game, Darrell Royal, the legendary University of Texas football coach, often said, "You dance with the one who gave birth to you." In other words, stick with what has brought you success in the past. So if you're reading this column, the flooring industry has given you the opportunity to give back. For simple "give back" starters to whoever you "brunged", check out the World Association for Floor Covering (WFCA). If you're not already a member, you should be. It costs nothing to join, and you are part of more than 10,000 flooring retailers across the country. The benefits are too broad to list, so visit wfca.org and sign up today.
Additionally, did you know that if you – or someone who has worked in our industry for at least five years – is going through a disastrous medical hardship, you can apply for a financial grant from the Floor Covering Industry Foundation (FCIF)? That's right. There are only two other industries (Major League Baseball and the Screen Actors Guild) that have a foundation to take care of their own. And this kind of giving back is the easiest. Take two minutes now to visit fcif.org for more information and to make a donation and make a difference in someone else's life.
I've watched the faces of so many customers as they marvel at their new floors. I have also learned that there is much to wonder about giving back and how that can play an important role in identifying your future. Yes, there is more than one depth to consider when planning and defining your mission. Maybe we should also include making the world a better place.
---
Sam O'Krent is the president and owner of O'Krent Floors, now in the fifth generation and serving San Antonio and South Texas for over 100 years. He currently serves on the executive committee of WFCA and the board of directors of the FCIF, as well as numerous San Antonio nonprofits.