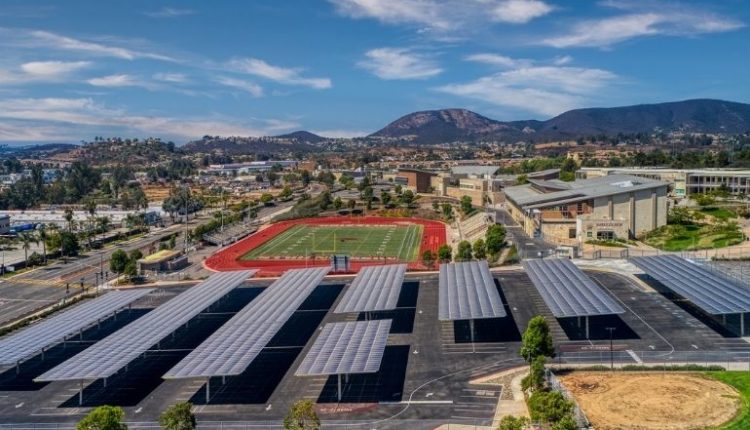 M Bar C on construction evolution over 45 years in business
In this special edition of Contractor's Corner, solar construction manufacturer and installer M Bar C explains how the company has adapted over the years to new construction markets and solar technologies. Below is a portion of the company's Solar Spotlight podcast featuring: Solar energy world, but be sure to listen to the full episode here or on your favorite podcast app to learn more about M Bar C's journey to solar.
SPW: How has construction changed in the 45 years that M Bar C has been around?
Erik Krivokopich, VP, Business Development: We've been in construction since 1975, and a lot of the ways we've built have changed. We had to be able to run to keep supplying, especially with the solar industry. It is clear that it is changing. Every year panels get bigger, the construction methods are different, the expectations are different. To keep up, we had to adapt.
Solar has been around for a long time and will exist for much longer. We had to keep practicing and getting things straight. Our customers keep changing – what used to be a niche market has now become a real trade where the specifications are made. There are now clear expectations that have been placed on the construction industry, especially with our craft, that make us better, and we were part of writing those expectations.
Tell me more about the spinning you had to do, and when did you decide to get into solar?
I think it was 1998 or 1999, I think solar carports just started in Europe. A gentleman came up to us and said, 'Have you ever thought of installing a solar panel in a carport?' We're like, 'No, who cares, let's give it a shot and see what happens.' We had been doing apartment carports for 20 or 30 years and we were like, 'We're just going to put glass on the top of a carport anyway, let's try it.' We did, and the rest is history.
We have become much more efficient over time, higher quality. If you put glass over people's heads, it's a big problem. We've had to tweak pretty much every job and it's kept us on our toes. When I started I think we were making 180W panels. Now panels are 500 W. To achieve the same turnover, we had to do three times as much work. We had to be efficient and grow with the industry.
How do you see the M Bar C construction continuing to adapt and evolve in the future?
The good thing about what we do is that solar energy isn't going anywhere. Funding and incentives are still strong and I don't expect them to go anywhere in my life. We stay close for a long time. We've adapted so far and come out really strong. We continue to expand into the East Coast and provide people with solutions they've never seen before. The demand will always be there and we always think outside the box of the various products and services we can offer. Often people are looking for a solution that may not exist, but we have created many solutions that were not there before. That's what keeps us strong.
This podcast is sponsored by M Bar C