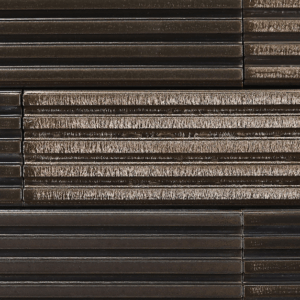 Lunada Bay Tile releases new collection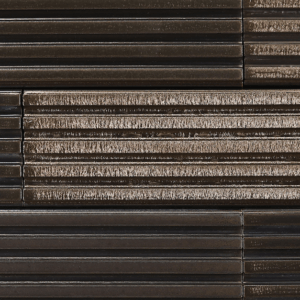 Harbor City, California – A vibrant interplay of movement and form comes to life in Momentum tiles from Lunada Bay Tile, a three-dimensional collection of ceramic tiles that can be modified into exclusive wall art for residential or commercial spaces. According to the company, a special hand sculpture technique makes this unique wall art possible.
"Momentum tiles create walls that seem to expand the space, thanks to their third dimension and dramatic size," said Feras Irikat, director of design and marketing, Lunada Bay Tile. "Light adds movement to the surface of the tile and brings it to life. In an industry accustomed to playing with pattern and color rather than shape, Momentum tiles allow customers to bring personal style to almost any space with a striking wall."
The Japanese handmade ceramic tiles have three-dimensional sculpted lines with dramatic variation and can be used to create unique designs due to its versatile shapes, sizes and colors, according to the company.
The collection of 4 x 13 tiles includes four colorways:
white sand
Urban Landscape
dark silver
Sunset Bronze
Momentum is a high temperature fired clay suitable for indoor wall use and limited outdoor use. The dimensional tiles are designed not to grout and, according to the company, must be installed by staining the setting bed to match the color of the material.
"The Momentum collection transforms any room and creates a space that stimulates the senses," says Irikat. Far from the traditional handmade tiles, this collection helps to create a unique oasis for anyone who enjoys extraordinary design and innovative interpretations of classic looks.