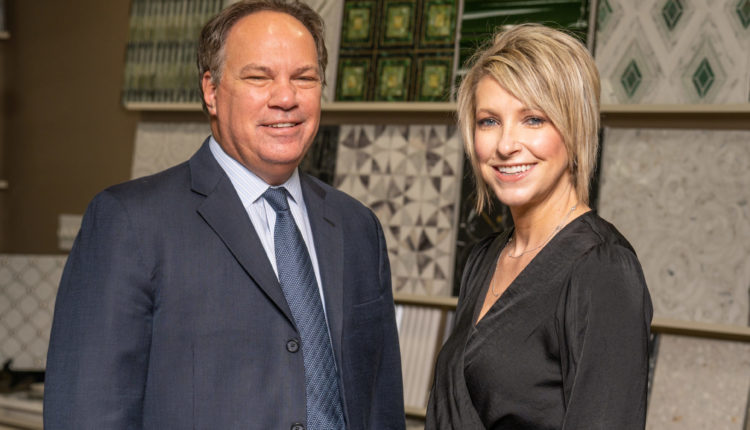 Louisville Tile sets foundation for growth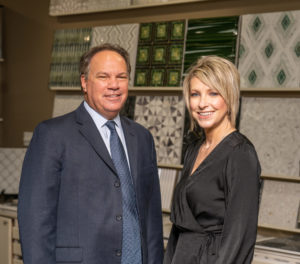 Louisville, Ky.-Since 1955, Louisville Tile, a family-owned company, has been supplying state-of-the-art ceramic tile and decor materials to both residential and commercial customers. The company grew to 13 locations in five states: Kentucky, Ohio, Indiana, Michigan and Tennessee. According to the company, its "gold standard reputation" has been earned by striving for promotion from within and doing so while creating a family environment cemented with a caring culture.
"Louisville Tile has an amazing pedigree and 67-year history that we are immensely proud of," said Matthew Saltzman, CEO of Louisville Tile. "It is that foundation that will enable our company to evolve and meet the unique challenges of the post-pandemic economy as a market leader."
Saltzman also said the company has professionalized the company's executive management team by promoting several internal team members. Among the additions to the executive team are Matthew Saltzman, CEO; Walter "Dub" Newell, CFO; Adam Beck, COO; Crosby Hall, executive vice president of corporate resources; and Don Kincaid, senior vice president of sales.
The company said it has invested capital in infrastructure investments that will provide the foundation for growth. "Over the past year, we've made major investments in business systems and processes," Saltzman says. "For example, we partnered with Salesforce for a significant investment to build a backbone technology system that enables us to deliver a world-class customer experience. We clearly understand that growth requires investment, and the family is committed to investing when and for what it takes to deliver ROI to our customers, customers, vendors and family shareholders."
Hall, the granddaughter of company founder Jud Wilcox, as well as an owner and board member, noted that the company knows it must evolve to move forward and maintain its status as an independent family business. "That's why last year we took a major initiative to establish next-generation leadership from our existing workforce and formed a senior management team," she said. "This team is led by and reports to the executive leadership team. The individuals promoted to the senior management team are the future of Louisville Tile. The investments we are making today will enable them to manage and run the business for the family in the future."
Saltzman said the company's future is bright because of the talent it has strengthened internally and added externally. "We've created a winning culture," Saltzman said. "The processes created to leverage the technology we invest in will position us to dominate our markets well into the future."