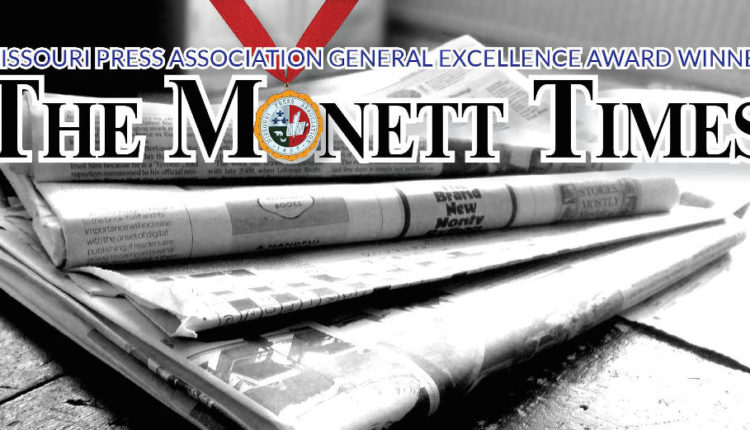 Local News: Phone funny business in Freistatt (7/14/21)
Village hits snags while looking for phone provider
Freistatt is still battling with phone service providers to get reliable phone service for City Hall and Town Clerk Sarah Robinett.
Freistatt village leaders have been working for several months to cancel their Verizon City Hall phone account as the service has become unreliable.
Freistatt Village Board Trustee Richard Knight is the signer of the village's Verizon account and reported in June that he was having trouble with Verizon repairing or even canceling the town hall phone line.
Knight was not present at the July meeting.
Robinett did say she contacted AT&T to ask how much a landline to City Hall would cost. She said AT&T had informed her that they do not offer phone service in Freistatt.
Trustee Susan Senninger said she believes some members of the community are using AT&T and asked Robinett to contact a regional AT&T office to confirm that the service cannot be connected to City Hall.
Robinett said the phone company's website said the service could be activated and cost $75 a month.
Robinett said she would continue to try to find a solution to the phone problem.
Freistatt Village Water and Sewer Director Alan Obermann also briefed village leaders about the local water system.
Obermann said he is preparing to replace a gasket that broke at one of the village's water wells in February after a long delay in getting the part needed.
Senninger said she has heard reports from villagers, including Robinett, who say they have been dealing with low water pressure in recent weeks.
Obermann said offline well-being shouldn't contribute to low water pressure, and those reports can likely be attributed to plumbing in the individual homes.
He also said that on June 24, he flushed city water pipes and took water samples that did not lead to anything unusual.
Trustee Larry Howard said one of his neighbors reported muddy water pouring from the taps in his house.
Obermann also attributed this to the plumbing in the house and not the village water supply, because if one house experiences muddy water, others would report the same problem.
To be on the safe side, Obermann said he would flush nearby lines next week.
Obermann also said his phone number is on the door of the Freistatt Community building and that any resident with a concern or problem is asked to contact him directly.