Lion Energy releases new residential, C&I energy storage systems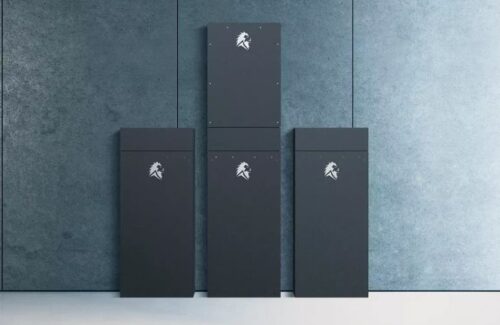 Lion Energy announced the launch of: Lioness. LionESS technology enables customers to store virtually any type of renewable energy generated (solar, wind, hydro, and thermal), as well as non-renewable resources (utility grid and generators). The result is an inventory of stored energy from a variety of power sources that can be managed and maximized for the most economical, environmentally sound use possible.
LionESS technology elements are integral to the design, creation, implementation and support of Lion Energy products, all of which are designed and developed in the USA, ranging from small portable power appliances and portable solar generators to home, business and industrial custom solutions. These technologies include the Energy Management System (EMS) software, firmware and infrastructure to oversee the entire energy storage and utilization process, as well as the Battery Management System (BMS) software and infrastructure to efficiently utilize the high-quality lithium iron phosphate and protect. batteries — the safest, most durable, most reliable and environmentally friendly batteries available today — that serve as the main energy store. The Lion app interacts with LionESS, putting data and control at the user's fingertips, making it easy for anyone to manage, store and use energy efficiently without being technologically savvy.
By using LionESS, customers can implement the most advanced approaches to energy consumption, such as peak energy shaving, energy shift time of use, energy backup power, energy arbitrage functions and critical start.
LionESS offers two home and custom business and industrial solutions:
lion shelter: The Lion Sanctuary is a powerful solar inverter and energy storage system that uses energy from various sources to power homes, cabins, houseboats and light offices and can be used as an energy backup. The system features an efficient 8k hybrid inverter/charger with a powerful 13.5 kWh lithium iron phosphate battery and is expandable.
Lion POWERsave: Lion POWERsave is available in a range of different sizes and offers flexible modular solutions that can be adapted to meet larger specific energy storage needs. Lion POWERsave can be used indoors and outdoors, with power and capacity ranging from 30 kW/50 kWh to 1.5 MW/2.2 MWh. Custom POWERsave solutions can be used in a variety of environments and industries, including utilities, police, military, hospitals, airports, schools, railroads, and data centers.
News item from Lion Energy